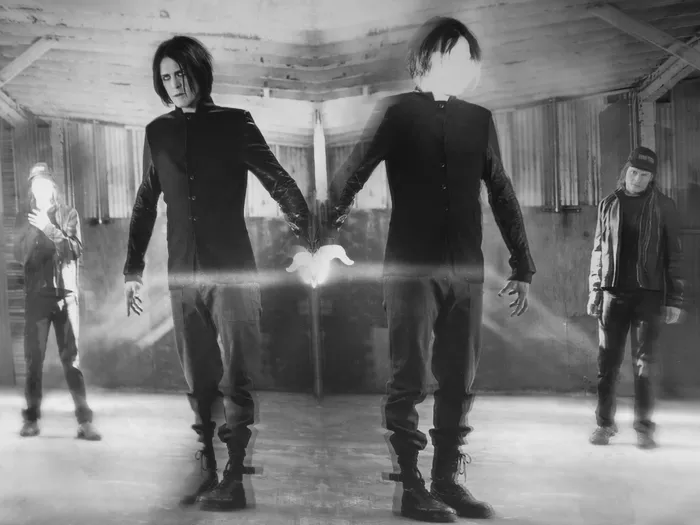 These Canadian electro-industrial pioneers have been terrifying audiences since '82. Unlike the palatable alt-industrial of Nine Inch Nails or the industrial metal of White Zombie, Skinny Puppy creates sparse, scary noises — seedy and sinister. The band, fronted by Ogre, plays the Majestic on Feb. 19, and we caught up with founding member cEvin Key to find out what we can expect.
1. You put out a new album, Weapon, last year. How has the sound evolved?
It's like a return to the original philosophy. When you've been around for three decades, things can change and things can move into directions that are explorations, and then you find yourself looking back and thinking, "Why did I start this?" We were finding ourselves there naturally. The term "We've come full circle" is very relevant in some ways.
2. You have another project called Scaremeister. How does the sound differ from Skinny Puppy?
As a composer, each day I make some sounds and some movement into a musical direction, and not every day does it turn out to be Skinny Puppy. It could be something different, anything from lighter music to darker music. It's a project that we started a number of years ago, and up till now the material that we made hasn't been commercially available to people. It's been in the film industry, circulating exclusively for people to work with movie scores and stuff. A lot of fans were asking how they could hear that, and up till now we haven't had a way to present it because it was all elsewhere, in special libraries. This was an attempt to put together that special side of us. It's a partnership that I make with Ken Marshall, who I've been working with on Skinny Puppy since Rabies — he's been our engineer. This is more of our personal project than a band project. We've continued to make more albums, and hopefully we'll release them to the public.

3. Do you have any fond memories of Detroit?
We've been there a number of times. I'm sure we've had a number of pages in our history written in St. Andrew's Hall or wherever it may be over the course of time. It's always been a great crowd in Detroit. Really, everyone's been supportive. Detroit's a place where we come and can expect a crazy audience.
4. What can we expect from this show?
The unexpected. It's interesting when we read on the forum how people have become fans of the band since we last toured America — there's a lot of kids who are coming of age and have maybe never seen the band before. That's interesting that we're always playing to new generations. So who knows what to expect of the new generation's responses? What we're trying to do with the show is offer a good selection of our entire history, and then also moving forward with our promotion of Weapon.
5. When the tour's done, what's next?
I've been having a blast touring Japan with a bunch of friends, so I'll probably go back in April and do another four shows throughout the country. After that, there's been talk of more Puppy possibilities, so we'll have to see what that expands into.
Skinny Puppy plays on Wednesday, Feb. 19, at the Majestic Theatre, 4120 Woodward Ave., Detroit; 313-833-9700; $25.50-$30