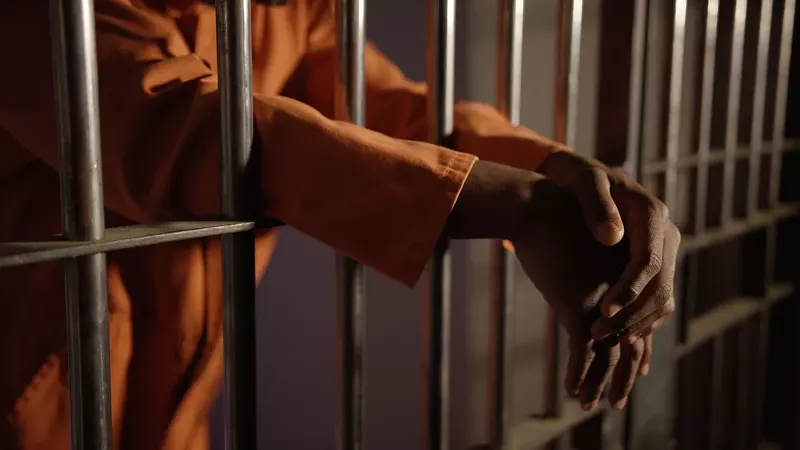 Thousands of Detroiters spend months behind bars every year simply because they cannot afford to pay
bond
.
Now the American Civil Liberties Union (ACLU) is seeking to end what it calls an "unconstitutional" practice that disproportionately affects lower-income people who are presumed innocent.
The ACLU's Detroit and national chapters filed a federal class-action lawsuit against the 36th District Court in Detroit on Sunday, alleging the money bail system "has morphed into mass incarceration of the poor."
"A person's freedom should not depend on how much money they have," Dan Korobkin, ACLU of Michigan deputy legal director, says in a statement. "Bail was originally intended to ensure a person returns to court to face charges against them. But instead, the money bail system has morphed into mass incarceration of the poor. It punishes people not for what they've done but because of what they don't have."
The lawsuit was filed on behalf of seven black people who were stuck behind bars because they could not afford to pay bail.
"Detroiters deserve a justice system that is smart, fair, and works for everybody," says Aaron Lewis, a partner at Covington, which is co-lead counsel in the lawsuit. "The cash bail system is devastating to families, it separates parents from their children, it harms communities and businesses, and it wastes taxpayer dollars keeping people locked in jail who should be at home."
The suit alleges that 85 percent of people arraigned are required to pay cash bail in order to be released from jail. Because more than a third of Detroiters live below the poverty level, many of the suspects get stuck in jail awaiting the resolutions of their criminal cases.
The bail system also comes at a high cost to taxpayers and results in overcrowded jails. Of the more than 1,600 people housed each day in the Wayne County Jail, 62 percent are there because they can't afford bail, according to the ACLU.
"36th District Court's broken bail system is wreaking devastating consequences in a city where the population is nearly 80 percent African-American," says Twyla Carter, senior staff attorney with the ACLU's Criminal Law Reform Project. "In addition to being unconstitutional, this further impoverishes people who are already facing extraordinary challenges and enduring severe racial disparities in our criminal legal system. That is why we are challenging bail systems like this across the country. They are dooming people who are presumed innocent but can't afford their freedom. We will continue to challenge bail systems where prosecutors, judges, and law enforcement rely on an unfair and ineffective money bail system."

Stay on top of Detroit news and views. Sign up for our weekly issue newsletter delivered each Wednesday.