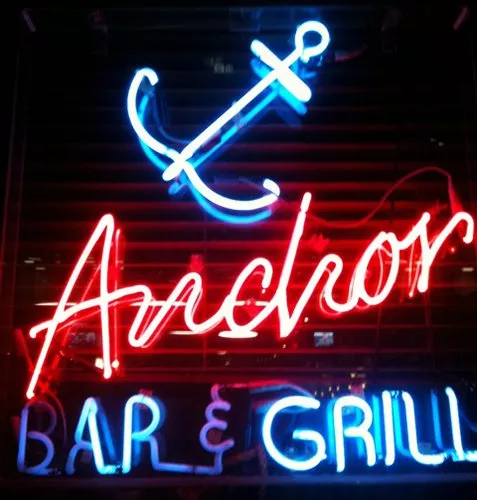 An updated Anchor Bar re-opened this week in downtown Detroit, but its status as a dive bar is now in question.
The
Free Press
reports that some of the elements that made it the Anchor since it opened in 1959 remain — tater tots are on the menu, and the wall space is covered in sports memorabilia and photos of dead, former patrons.
But there are new additions to the menu, higher prices, the pool table in the front of the bar is gone, modern fixtures hang from the ceiling, the bathrooms are cleaner, and it possesses a much more "airy" feeling, according to the
Free Press.
In July, former bar owner Vaughn Derderian
announced the building's sale
to Zaid Elia, who owns both Parc in Campus Martius and 220 Merrill in Birmingham.
The Anchor is a watering hole that attracted journalists, cops, and workers in nearby federal buildings since first opening on Howard Street. It later moved to Fort and Fourth, Lafayette, then to its current location at 450 Fort St.
The Anchor Bar has no relation to the Buffalo, New York-based Anchor Bar that invented the Buffalo wing and opened its first Michigan location in Rochester Hills in September.
The bar is open daily, from 11 a.m. to 2 a.m., and the kitchen is open until 1 a.m.
So many restaurants, so little time. Find out the latest Detroit dining news with our weekly food newsletter delivered every Friday morning.