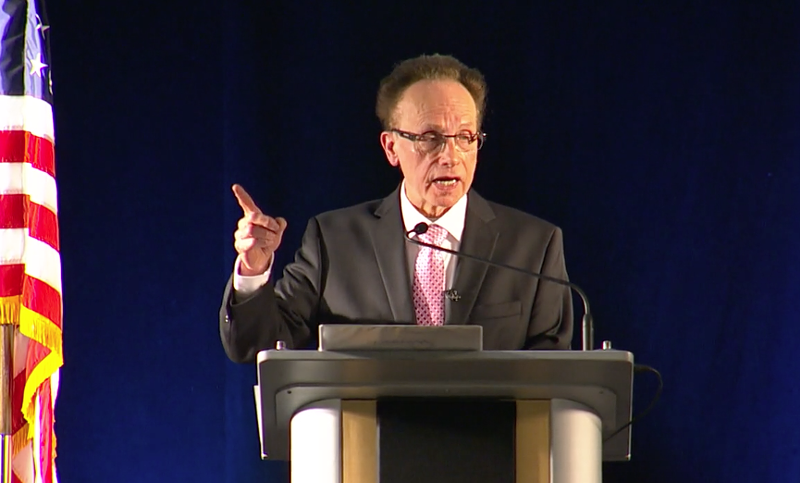 Amanda Mika's tax-funded salary has nearly doubled since she was
caught on video holding hands
with her much older boss, Warren Mayor Jim Fouts.
In eight years, Mika's salary has ballooned from $40,000 to $76,569 working as Fouts' executive assistant.
The 91.4 percent pay hike is far above what most city employees have received during the same period. In fact, city workers endured wage freezes and received modest pay hikes while the 32-year-old's salary increased every year since at least 2014.
Since Fouts, 76, and Mika were caught holding hands during a getaway in Chicago in 2012, and the pair has taken a trip to Washington D.C. for a mayors conference and attended the Auto Show Charity Preview gala together.
Fouts even floated the idea of Mika running for mayor.
"I suspect that when I'm finished as Mayor she would be a good candidate for Mayor," Fouts wrote in April 2017. "She would continue the excellent service that the citizens currently enjoy under this administration."
But just in case Fouts doesn't win another term in the November election, Mika will still have a job after a suspicious employment move. In September 2016, she took a job as an assistant planner in the Planning Department for six months – just long enough to get union protection. If she loses her job in the mayor's office, she can return to her civil service job in the Planning Department.
Fouts has denied wrongdoing and even insisted he and Mika are not in a romantic relationship.
Mika has been one of the mayor's staunchest defenders since
Motor City Muckraker
in 2017 began unveiling a string of recordings in which the mayor
compared black people to "chimps"
and called women "dried-up cunts." He's mocked people with disabilities and boasted about the
ease of picking up teenage prostitutes
in Amsterdam.
On Facebook, Mika responded to people calling out the mayor.
"I ask you to do more research on him before you pass judgment," Mika wrote in one post. "I am not ashamed of myself nor who I work for. I am proud to work for the City of Warren under the leadership of Mayor Fouts."
While both Mika and the mayor denied on social media that he was the voice behind the recordings, Fouts was more reticent while under oath during a deposition in August 2018. During the deposition, which involved a federal lawsuit by a former city police officer who alleged racial mistreatment, Fouts refused to say whether it was his voice disparaging African Americans.
Despite all of this, the mayor continues to be popular in Warren.
Whether residents have heard enough will be decided in November, when he's up for another term.
Stay on top of Detroit news and views. Sign up for our weekly issue newsletter delivered each Wednesday.