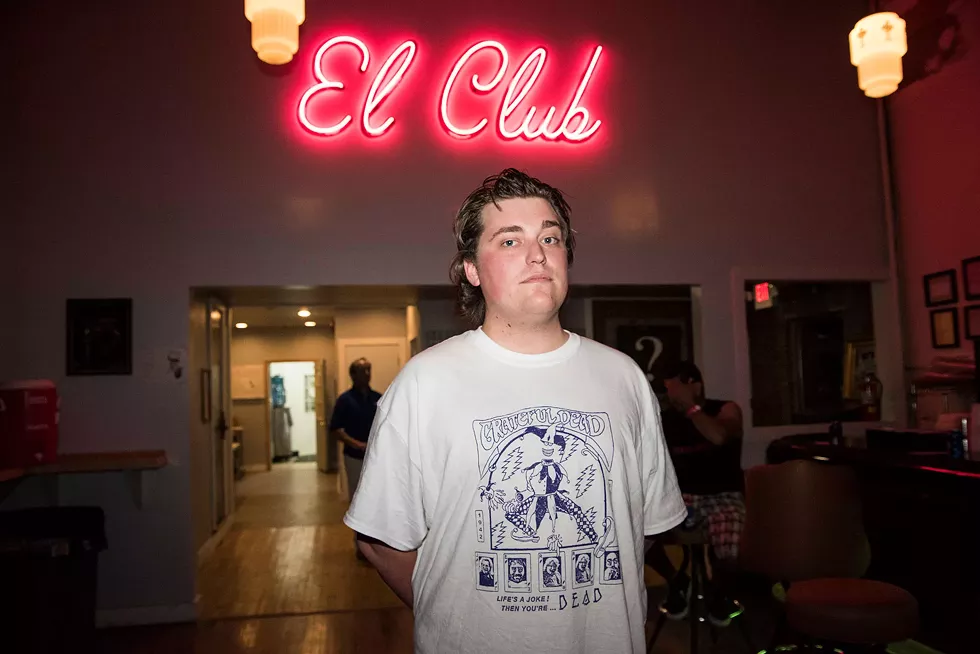 A new managing partner is in place at Southwest Detroit music venue El Club after allegations of wage theft, racial discrimination, and abuse leveled by a former employee against co-owner and founder Graeme Flegenheimer.

The charges were made a by a former employee, Chanel Kincaid, in a November Facebook post.
In the allegations' wake, artists like Tunde Olaniran and Will Sessions canceled events held at or produced by El Club, and Flegenheimer announced on his personal Facebook page that he "stepped down" as the venue's owner. His role at the club since the announcement, however, has been unclear. Last week, Jason Rogalewski, a vice president with AEG Great Lakes Presents, told Metro Times he's taken over as El Club's managing partner, and says the 27-year-old Flegenheimer is "no longer involved with day-to-day operations."
Rogalewski, who started in his new role on Jan. 1, says there have been changes at the venue: "We've talked things through with the staff, we took their feedback, and I think we made a lot of changes to the way the club is run and operated."
The allegations were the culmination of what employees describe as two and a half turbulent years under Flegenheimer's management. From the outset, former employees publicly and privately leveled similar charges to Kincaid's. During the year leading up to her post, some labels and artists publicly quit working with Flegenheimer, such as rock label Don Giovanni Records, which announced its decision in a tweet.
In the months since Kincaid's post, Metro Times spoke with Kincaid and nine other former employees about the allegations. Many former employees declined to go on the record because they said they feared retribution from Flegenheimer or said they took what they viewed to be "hush money," but confirmed Kincaid's and others' accounts of events. Among other issues former El Club employees allege:
• Flegenheimer sometimes didn't pay employees, shorted them on paychecks, didn't pay on time, or otherwise engaged in wage theft.
• White male employees received significantly higher pay than a black woman in the same position, even when she had more seniority.
• Flegenheimer, who is gay, hired and promoted "attractive" young men over others.
• Flegenheimer verbally abused his employees, smashed objects, and was prone to angry outbursts.
• Multiple former employees say they took or were offered what they viewed as "hush money."
Kincaid, who now works at the Deluxx Fluxx venue in Detroit with several other former El Club employees, says Flegenheimer on Oct. 31 offered her $10,000 of what she perceived to be "hush money" after she quit on Aug. 3. Kincaid says she felt "a moral obligation" to turn down the money and publicly state the allegations in the November post, which she characterized as "a warning to other racist white business owners."
"I'm not the only one he hurt, but I'm the only one who spoke about it publicly," she says. "There are dozens of other people he has treated as bad or worse. I knew it was hush money, and Graeme has never had to face questions over what he does. Every time he does something, he throws money at it and it goes away."
In a statement to Metro Times, Flegenheimer acknowledged that a former employee in November "accused me publicly of some harsh and harmful behavior."
"I had already reached out to make amends, but reading those comments were a wake-up call and made me realize I could not continue to lead El Club," he said. "I turned over day-to-day operations to others and left the club to begin doing the work necessary to be the person I want to be. It is my goal that, in the near future, my words and actions will reflect that person."
Flegenheimer's family made its fortune after founding the Pioneer and Big Chief sugar brands, and he and his father opened the 500-person capacity venue in May 2016 in a largely low-income Mexican-American neighborhood. Graeme Flegenheimer — nicknamed "Baby Gatsby" — previously ran a short-lived venue called the Church on York in Los Angeles. The city shut it down after less than a year, partly because it sat in a residential neighborhood and Flegenheimer didn't secure proper permits.
Like the Church on York, El Club became known for booking a diverse roster of local and national acts, ranging from indie rock to hip-hop to experimental music, and quickly established itself as a mid-level, all-ages venue in Detroit's music scene. The space was so well-built that it was named by Rolling Stone as one of the nation's best venues.
Beyond employee management, some of Southwest Detroit's younger artists and activists feel the business disrespected the community and neighborhood around it. Some criticized El Club for largely catering to a white clientele that doesn't live there, and for allegedly giving the venue's best jobs to white non-residents.
Ben Neilsen, a former cook in El Club's pizzeria, says he quit in mid-2018 partly because he felt El Club "didn't serve the community." He and other former employees say Flegenheimer paid lip service to Southwest Detroit, but his actions suggested his real priority.
"My impression was that it mattered to him what he looked like in this insular world of these bands, and it mattered little what his role in Detroit was," Neilsen says. "He wanted to be this club owner who those people appreciated."
On one level, Flegenheimer's story is similar to those of other wealthy, young, white men and women who have moved to Detroit with good intentions only to wind up in conflict with longtime residents. In the North End, white Ann Arbor transplant Tyson Gersh's plans for an "agrihood" and attempts to control development in that neighborhood led to friction with black residents, while New York art entrepreneur Robert Elmes is receiving criticism for flipping a Corktown building he promised to turn into an art center. Meanwhile, several other small Detroit businesses have recently been accused of racial discrimination, including Founders Brewing Co. and Kid Rock's Made in Detroit restaurant. The themes at play in such stories are rooted in class, race, entitlement, and gentrification, and are stories of "old Detroit" meeting "new Detroit."
Alleged wage theft and discrimination
Kincaid tells Metro Times she worked in the same marketing position alongside two different white men with the same amount of or less experience. She alleges that Flegenheimer paid a white man who moved to Detroit for the job $10 per hour more than her, while another white male earned $6 per hour more. When she threatened to quit in mid-2018, she says Flegenheimer bumped up her pay by $3 per hour, but he also cut two days off her schedule.
"So I literally made the same amount of money with less time to complete my work," Kincaid says. "I had to fit all this shit into three days. He would get pissed off if I didn't finish things, but I didn't have time."
Flegenheimer promoted Kincaid from her position collecting money at the door to marketing, but Kincaid says she believes he did so only after complaints over the lack of people of color in management.
"Everyone in the office was all dudes he wanted to sleep with, and I was there to be the token black person, the first person he points at to say, 'Look, I'm not racist,'" Kincaid alleges. "But I made the least and I had the least amount of hours."
Multiple employees also say they weren't paid at all for some shifts, or were paid less than what they were owed. Kincaid says she wasn't paid for at least four weeks' worth of work.
Shiva Shahmir, who briefly worked sound for El Club, says she wasn't paid or was paid little — less than minimum wage — for training shifts, though there was no agreed-upon wage, and she was paid in cash. During Shahmir's last shift, a drunk customer went behind the soundboard and attempted to take her clothes off. Shahmir says Flegenheimer didn't have enough security staffed, so she fled the soundboard area to find help. Later that night, Flegenheimer shorted Shahmir on her pay, she says.
Flegenheimer also didn't pay some employees for off-site events and sometimes kept bartenders' gratuity when El Club hosted private events, Kincaid and others allege. But Kincaid adds that Flegenheimer ultimately paid her for the unpaid off-site shifts after she threatened to quit.
Flegenheimer wrote in an Oct. 31 email to Kincaid that he was offering $10,000 "to make up for your lost wages of not paying you at a rate you deserved."
"I accept that I have messed up with you and others," he added. "I realize former staff may not have felt comfortable to tell me the wrongs I did to them. That is why I am reaching out to all former staff to offer them compensation for their time to tell me if I have wronged them and I am willing to do my best to make up for any past wrongs."
Additionally, multiple former employees also say Flegenheimer regularly didn't sign paychecks so employees couldn't cash them on payday, and several days would pass before they were signed. Checks were usually late, former employees say, and several say they had to resort to forging signatures so they could cash checks that Flegenheimer wouldn't sign.
"It wasn't a situation where a boss gathers everyone around and says, 'Hey, I've got an announcement, I'm sorry but the checks are late," Neilsen says. "Everyone would be trying to get their checks, but you would have a person in the office saying they didn't know where the checks were, that they were with Graeme. But Graeme's not answering his phone ... and then there were the whispers that they didn't have the money, so they were purposely holding out."
Neilsen adds that he felt his pay was "more than fair" and he was fully compensated, but everyone went through "a lot of trouble" to get their checks each payday.
Kincaid says the situation was especially frustrating because Flegenheimer commissioned a mural that cost $20,000 and paid for other frivolous projects around times when she says pay was late or didn't arrive at all.
All 10 former employees Metro Times spoke with said Flegenheimer was verbally abusive, prone to angry outbursts, "talked shit" about employees to other staff members, and on some occasions made physical threats against those who angered him. Multiple employees said he smashed objects like coffee mugs when he became angry and berated employees in front of others. Others said he regularly made inappropriate comments about employees' bodies.
"To a certain degree, people say all kinds of stuff at a nightclub or bar, but you didn't know where [Flegenheimer] was coming from," Neilsen says.
Shahmir alleges that at the conclusion of her last shift, Flegenheimer loudly threatened a woman who complained about the quality of a margarita, prompting security to jump in. After the incident was handled, security admonished Flegenheimer for "escalating" the situation, Shahmir says. Minutes later, Shahmir went to Flegenheimer's office, where she says she found a bizarre scene in which Flegenheimer and several managers repeatedly rewound and rewatched security footage of the woman being knocked to the ground. Shahmir alleges she tried to get Flegenheimer's attention so she could get her check, but was ignored as he continued to watch the video.
Multiple former employees say Flegenheimer repeatedly apologized for his behavior, was given multiple chances, and appeared to take steps to address his problems, but they say he would continue treating staff the same way.
"He will do anything to protect his ass ... he'll give you a fake apology," Kincaid says, adding that she remains "terrified" of Flegenheimer. "He doesn't care about the community, and I don't think he deserves to be here. He should give up ownership and get out of Detroit ... I don't feel safe with him here, and I don't think he's sorry at all, or he wouldn't make the same mistakes this many times."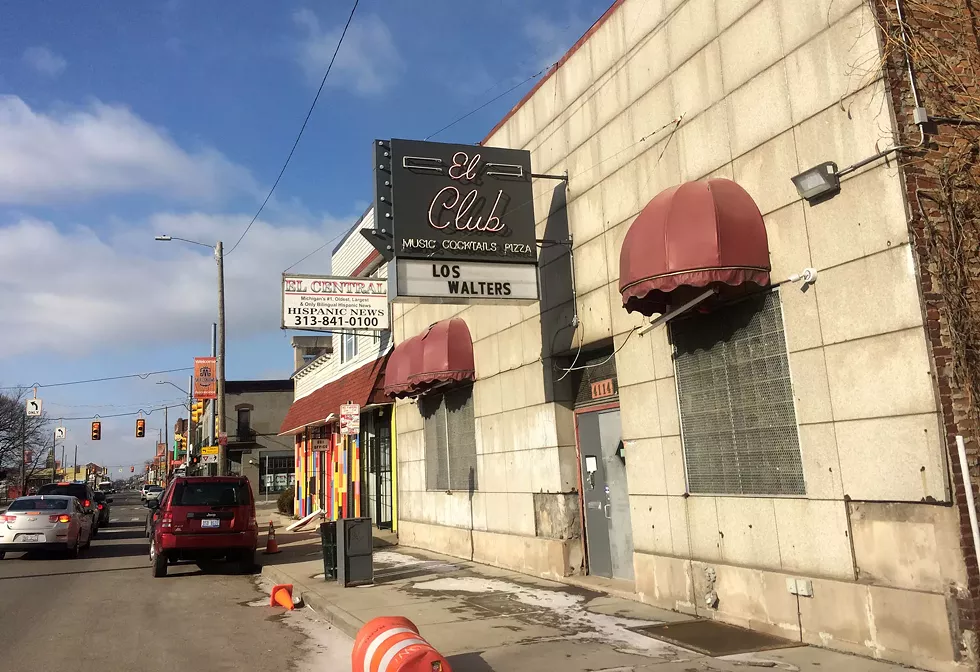 'Didn't respect the neighborhood'
Some in Southwest Detroit praised El Club and Flegenheimer for building a vibrant business that brings people to the neighborhood. Current and former employees say that when they were paid, Flegenheimer paid well. He also managed to book diverse acts from up-and-comers like Lizzo and Parquet Courts to veteran artists like Wanda Jackson and Lee "Scratch" Perry, and even brought in some Latin American bands that were popular in the neighborhood. El Club's sound system is considered to be one of the city's best, and, like the Church on York, it has also hosted AA meetings and other community events, like serving dinners on Thanksgiving and Christmas.
At the same time, some criticize the venue for being a nuisance to the immediate neighbors and its role in the community.
Several former employees told Metro Times they felt El Club "didn't respect the neighborhood" because it kept loud music playing outdoors late into the evening despite neighbors' complaints, and it clashed with neighbors over parking. Eventually, El Club provided neighborhood residents with orange cones to place in front of their homes to keep customers from parking in front of their homes.
"I got the impression that the people who lived in the immediate neighborhood didn't like El Club because of the noise," Neilsen says.
He and other former employees said most of the venue's bartenders and management were white and didn't live in Southwest Detroit. Ultimately, those types of issues were part of why Neilsen left: "I didn't feel very proud to work at El Club. I didn't feel connected to the community."
Tension with the neighborhood peaked in late 2017 when Flegenheimer set up a Kickstarter page to raise money to renovate a building next to El Club, which he planned to turn into a cafe. (Multiple people who contributed to the campaign in 2017 say they haven't received all of the rewards that El Club was supposed to send.) Some were upset by the idea of a rich, white man moving to a low-income Detroit neighborhood and asking the community to chip in for a business off which he would profit.
That led to a community meeting meant for Southwest Detroit residents and Flegenheimer to talk through the issues. However, some who attended the meeting, like Southwest Detroit resident Gabriela Santiago-Romero, say they feel like Flegenheimer didn't hear their concerns.
She says he didn't seem to grasp that she and others aren't against development in the neighborhood, but adds that business owners opening shop in Southwest Detroit need to make a more sincere effort to engage the community and ensure that benefits are being shared with residents who live there. That can mean hiring neighborhood residents or opening up the stage to them, for instance.
She also notes that the neighborhood's residents face systemic challenges that make it far more difficult for them to open their own coffee shop or venue.
"We wanted that coffee shop, we love clubs, and we like all the things that other people like, but I'm just not OK with how we're letting white folks and white people with money come in and save us ... because we could do it ourselves," she says. "It's just the fact that we've never been really allowed to. We live under these systems that really do opress, that make it difficult for us to move on up, to open a businesses, to open coffee shops."
Elena Herrada, a community organizer who sits on the board at Latin American Social and Economic Development (La Sed), a social justice organization housed next door to El Club, says Flegenheimer has always been respectful to La Sed. But she adds that El Club in many ways is similar to other businesses opening around the city.
"It's like a lot of businesses in Detroit. Most of the clientele is designed to be white, you have people from out of town getting land or buildings cheap, tax abatements, free parking on land they don't own," she says. "They really do push out people of color, but not necessarily by putting up a sign up that says 'whites only.'"
El Club's future
Rogalewski says he had some initial conversations about coming on as a partner at El Club as early as summer 2018.
"The vibe is awesome and it's a nice space, and we basically started talking about the opportunity to help [Flegenheimer] out," Rogalewski says. "The business was not doing so well financially, so I thought there was an opportunity to come in and help turn things around."
That process accelerated following the November allegations. After that, Flegenheimer "pretty much left town," Rogalewski says, and now only occasionally stops by the venue.
In a statement, Flegenheimer said he will "forever be proud of the music, the fans and the platform we created to host all sorts of artists, events and community causes. I have made my decision because it is the right decision. And doing what is right is how I choose to focus my future."
State records show that Flegenheimer's father Eric Flegenheimer still co-owns the venue. Rogalewski says Eric Flegnheimer isn't involved with the day-to-day operations, and the business and liquor licenses are being transferred from Flegenheimer to Rogalewski. Rogalewski says he — not AEG — holds an ownership stake in the venue.
In the meantime, Rogalewski says El Club is managed differently than when Flegenheimer ran it. He says the venue now has weekly staff meetings, an employee handbook, and "clearly defined rules and clearly defined responsibilities."
"We're not looking to make it a corporate environment ... but you need some structure to make things work and operate smoothly," he says. "We can do it while it still keeps its identity as an independent club."
As for El Club's relationship with the community, Rogalewski says he wants to ensure that the club is "respectful."
"Development is going to be coming fast in that neighborhood over the next couple years, and we want to make sure that we're respectful and fitting in and making sure everyone who is coming through our doors feels comfortable," he says.
(Maryam Jayyousi contributed to this story.)

Stay on top of Detroit news and views. Sign up for our weekly issue newsletter delivered each Wednesday.