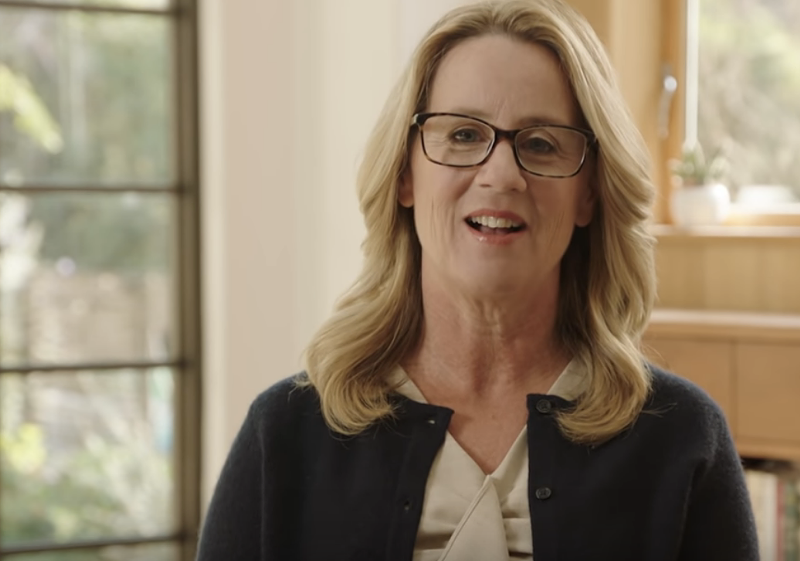 In her first statement since her harrowing testimony against the nomination of Brett Kavanaugh for the U.S. Supreme Court, Dr. Christine Blasey Ford helped to recognize the first woman to accuse Michigan State University and USA Gymnastics doctor, Larry Nassar, of sexual abuse.

In a video posted by Sports Illustrated Tuesday night, Ford presented the publication's Inspiration of the Year Award to Rachel Denhollander, the activist who spearheaded the abuse scandal which resulted in hundreds of victims coming forward and Nassar's 2018 sentencing of 40 to 175 years in prison.
"I am honored to speak with you from afar about a woman I admire so much," Ford said. "A woman who suffered abuse as a vulnerable teenaged athlete who found the courage to talk publicly to stop the abuse of others. Her courage inspired other survivors to end their silence, and we all know the result."

"Rachael Denhollander, I am in awe of you and I will always be inspired by you," Ford continued. "In stepping forward you took a huge risk and you galvanized future generations to come forward even when the odds are seemingly stacked against them."

This marks the first public statement from Ford since her four-hour long testimony in front of the Senate Judiciary Committee in September. During the testimony, she detailed "the uproarious laughter" between Kavanaugh and Mark Judge as they allegedly assaulted her 36 years ago. Kavanaugh, who denied the allegations, was sworn in as a Supreme Court justice in October.
Since Tuesday's ceremony, social media users have continued to show support for Ford by revisiting the #IBelieveDrFord hashtag. However, few critics have come forward. The Washington Examiner's Beckett Adams criticized Sports Illustrated's decision to invite Ford to present the award and accused the publication of "trotting Ford out as some sort of celebrity abuse victim." Adams went on to say that Ford's "flimsy and unverified story" of how Kavanaugh raped her while the two were in high school, "cheapened the seriousness of the Nassar nightmare."

The award follows a detailed 252-page report released Monday in which an independent investigation by the U.S. Olympic Committee revealed that the USOC and USA Gymnastics were aware of allegations of Nassar's abuse well before Denhollendar came forward.

"Thankful for the gracious words of Dr. Ford and what she has been willing to endure," Denhollander tweeted following the ceremony. "Be willing to hear the truth and know what it looks like, even and especially in your own communities. That is when it matters the most."

Watch Dr. Blasey Ford speak on Denhollandar below.
In her first public statement since September, Dr. Christine Blasey Ford presents Sports Illustrated's Inspiration of the Year Award to Rachael Denhollander https://t.co/2lBOB9nVDk pic.twitter.com/AjRYVYfOmS

— Sports Illustrated (@SInow) December 12, 2018
Stay on top of Detroit news and views. Sign up for our weekly issue
newsletter
delivered each Wednesday.