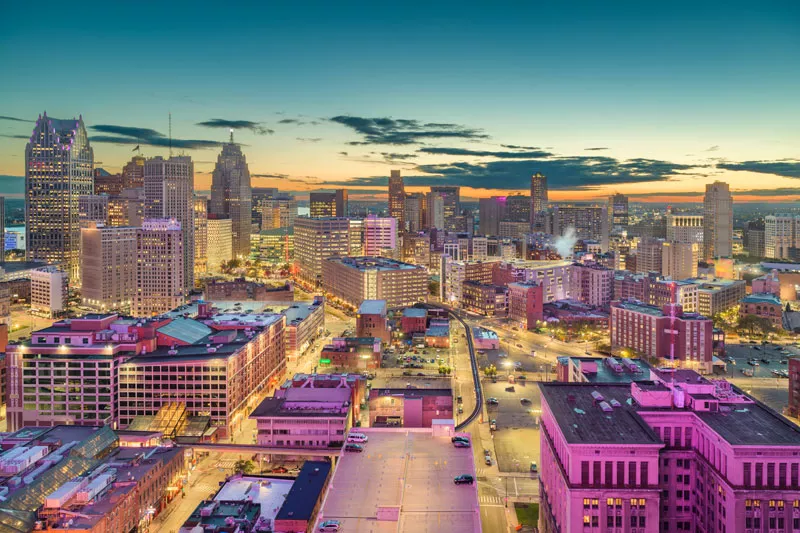 Every once in a while a report comes through that reminds Detroit's much-ballyhooed comeback still has a long way to go.
One recent study has named Detroit among the least safe cities in the country. The study by personal finance website WalletHub named the Motor City the 6th least safe city in the U.S., surpassed only by Little Rock, Ark., Baton Rouge, La., San Bernardino, Calif., Fort Lauderdale, Fla., and St. Louis.
The authors of the study compared 180 U.S. cities across 39 metrics including assaults per capita (where the Motor City ranked among the nation's worst, tied with cities like St. Louis, Memphis, Kansas City, and Little Rock) but also "nonphysical forms of danger" like unemployment rate (which Detroit ranked as having the worst).
Here's how Detroit fared, with 1 being the safest, and 91 being the national average:
132nd – Traffic fatalities per capita
168th – Assaults per capita
126th – Hate crimes per capita
180th – Unemployment rate
80th – Percent of households with emergency savings
116th – Percent of uninsured population
41st – Natural-disaster risk level
The full report is available
here
.
Stay on top of Detroit news and views. Sign up for our weekly issue newsletter delivered each Wednesday.