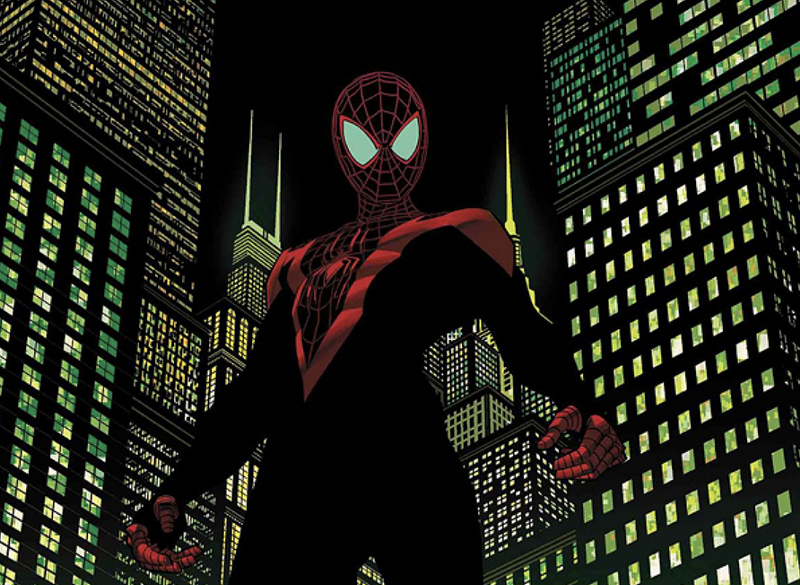 Marvel is spinning a new web for superhero favorite, Spider-Man — and Detroit author Saladin Ahmed is at the helm.
Detroit's Vault of Midnight will host the release of Miles Morales: Spider-Man #1, an all-new series starring Morales as your everyday teenager turned vigilante crime fighter. The debut series from Ahmed is illustrated by Ant-Man and the Wasp artist Javier Garrón and follows Brooklyn-based Morales as he encounters his first brushes with low-key criminals and big, bad villains like the armor-wearing Rhino.

As the first black Spider-Man and the second-ever Latino character to take the role, Morales made his first Marvel appearance in 2011's Fallout #4, taking over for Peter Parker after Green Goblin killed him off in Ultimate Spider-Man #160. Morales is also the subject of this month's upcoming Sony animated-film, Spider-Man: Into the Spider-verse.

The release of Spider-Man No. 1 follows this year's critically acclaimed Abbot, in which Ahmed recreates 1970s Detroit through the lens of a black, bisexual journalist as well as the author's recent Eisner Award win for Black Bolt.

The Miles Morales: Spider-Man No. 1 release and signing will take place on Wednesday, Dec. 12 from 4:30-6:30 p.m. at Vault of Midnight in Detroit and is free and open to the public. More information can be found here.

Get our top picks for the best events in Detroit every Thursday morning. Sign up for our events newsletter.