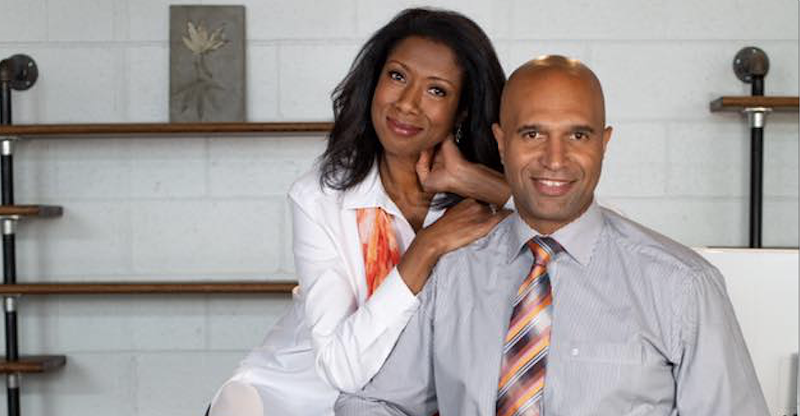 A new dispensary has opened in Detroit's Corktown — just hours after Michigan polls opened to ask voters to vote on marijuana legalization.

It's been two years, almost to the day, that news anchor Anqunette Jamison Sarfoh — better known as Q — left Fox 2 during the height of her battle with multiple sclerosis. Today, she and her husband Richard opened the doors to the BotaniQ marijuana provisioning center.

Q spoke with Fox 2 ahead of BotaniQ's opening and said that it was her husband who suggested she try cannabis following a string of hospital visits. Her daily symptoms of nausea and headaches, she says, disappeared after just "two puffs."

"Over the course of several months and in addition to changing my diet, I was able to discontinue the use of all nine medications," she says. "Cannabis is my only medication and I use it daily."

During the two years since she left the anchor desk, Q has worked alongside local officials, advocating for legalizations, even launching a TV ad campaign sharing her story ahead of the midterm elections.

BotaniQ, located at 2540 Rosa Parks Blvd., is described as being a "bright and inviting space" and Q says her team made it a point to hire budtenders who are also MMJ patients, because much of their role is about communication as it is the actual dispensing and to "speak to someone who has walked" in their shoes can be a comfort.

"There are lots of people who are just like us, who want to show Michigan and the country that first, this is not a product to be demonized," she says. "And second, we are responsible business owners who want to be an asset to our communities."

You can learn more about Proposal 1, which would legalize recreational marijuana for people over the age of 21, in our Election Guide.

Stay on top of Detroit news and views. Sign up for our weekly issue newsletter delivered each Wednesday.