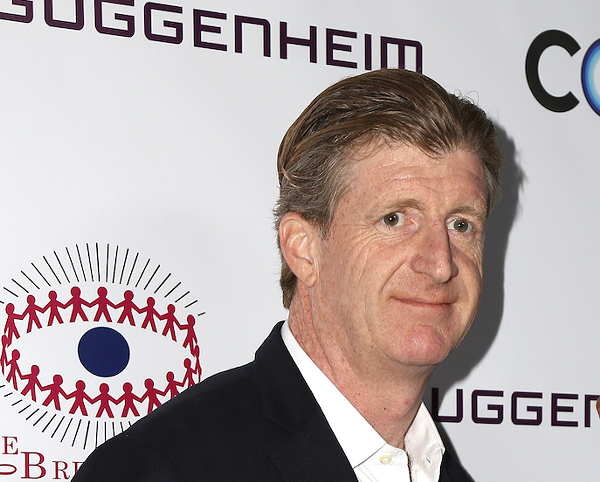 Former Rhode Island Congressman Patrick Kennedy is telling Michiganders to vote no on a ballot initiative to legalize recreational marijuana because it would allow for the sale of pot with "potency levels of up to 99 percent."
Kennedy's message is being delivered via robocall to residents around the state with just days to go until the Tuesday election. It was heard by a 70-year-old woman in Ann Arbor, who sent a recording of it our way.
"This isn't Woodstock weed," blah blah, "kids," blah blah, "drug driving," Kennedy says in the call.
The call is funded by Michigan anti-pot group Healthy and Productive Michigan. Kennedy is co-founder of a similar group that pours money into fighting marijuana legalization initiatives. Smart Approaches to Marijuana has been dubbed
"Legal weed's #1 opponent"
by the
Daily Beast
.
We interviewed the head of Healthy and Productive Michigan in January about why he opposes legalization, and
his arguments weren't very good.
But he's a Republican operative with ties to Bill Schuette, so it makes sense he wouldn't like weed.
Schuette is a cop
, Republicans love cops, and marijuana arrests make up about 10 percent of all drug-related arrests in Michigan.
So why does Kennedy, a coastal liberal, give a shit about fighting pot?
It could be because he
profits off of the opioid epidemic
— and opioid use could be reduced by legal weed. A recent study published in the Journal of the American Medical Association found that states with medical marijuana laws had a 14 percent reduction in opioid prescriptions among Medicaid patients compared with states without such laws. Meanwhile, the New York State Department of Health recently began urging doctors who prescribe opioids for patients with severe pain to consider medical marijuana as an alternative.
Kennedy is a board member of companies that include CleanSlate Centers, which provides medication-assisted treatment to patients with opioid disorders, and Axial Healthcare, a tech startup that sells pain and opioid management products.
Now for a quick debunk of this narc's blah blah-ing:
1) Weed does not have up to "99 percent potency." Good weed typically is made of about 20 percent THC.
2) Re: "drug driving" — it's essentially impossible to get a clear picture of how many people are driving while stoned, because a urine screen tests for marijuana in the system for up to 30 days. Proponents of legalization have expressed the need for a better test.
Stay on top of Detroit news and views. Sign up for our weekly issue
newsletter
delivered each Wednesday.