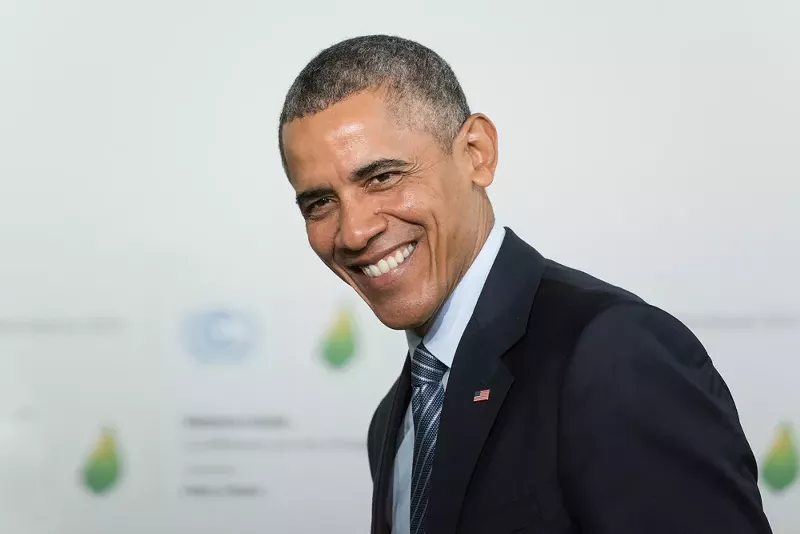 Barack Obama didn't mince words at a recent Detroit rally at Cass Technical High School.
On Friday, the former president campaigned in Michigan
on behalf of Democratic candidates
ahead of the Nov. 6 election. While standing before a Detroit audience, Obama didn't miss an opportunity to take cracks at Trump and the rest of the GOP for "making stuff up."
"The President said that he was going to pass a middle-class tax cut before the election," Obama says. "Congress isn't even in session! Just making stuff up."
Obama is referring to Trump's recent "fantasy tax cut" that he spoke of before the press at the White House last week. However, Congress is on recess until after the midterm election, making Trump's proposed timeline for the tax cut impossible.
In a statement
, Trump said, "We're putting in a resolution some time in the next week and a half to two weeks [and] we're giving a middle-income tax reduction of about 10 percent."
Obama goes on to ridicule members of the GOP for fear-mongering ahead of elections to rally voters around Republicans.
"The other thing [the GOP] do all the time, is right before the election, they try to scare the heck out of you. And then the election comes and suddenly the problem is magically gone."

Stay on top of Detroit news and views. Sign up for our weekly issue newsletter delivered each Wednesday.