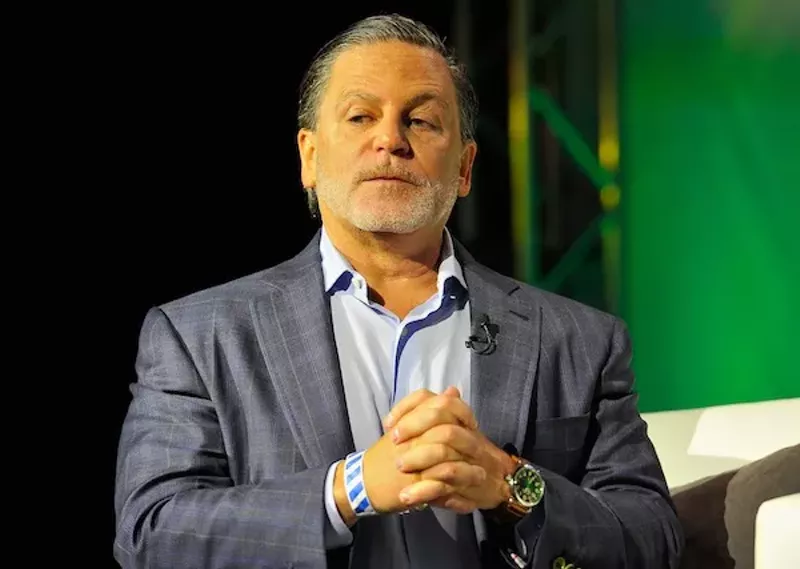 Are you in need of a reminder of just how poor you are? Well, rejoice! Today
Forbes
released the
"Forbes 400: The Definitive List of Wealthiest Americans,"
which shows us poor serfs just how much money we don't have.
For the first time since 1994, Microsoft's Bill Gates wasn't at the top of the list. He was knocked off by Amazon CEO Jeff Bezos, who is worth a cool $160 billion (a mere $63 billion more than Bill Gates). The rankings feature a smattering of the usual suspects — the Koch brothers, Elon Musk, Warren Buffet, Mark Zuckerberg, and Google's Larry Page.
A little further down the list (we're talking players with their billions in the single digits) we get to the wealthiest Michiganders. Hank and Doug Meijer, grandsons of Meijer founder Hendrik Meijer, rank as the wealthiest Michiganders at No. 68 with a net worth of $7.3 billion. Dogging them, however, is Quicken Loans founder Dan Gilbert at No. 71 with a total worth of $7.1 billion.
Gilbert, however, gets the added distinction of being listed as an "impact investor" whose goal is to have a "social or environmental impact, plus financial returns." Thus, he is one of 20 wealthy individuals on the list with a blue star next to his name, which he earned for his alleged social or environmental impact in Detroit.
Rounding out the list of rich Michiganders are Ronda Stryker (114) of Stryker Corp.; Marian Ilitch (179), wife of late Little Caesars Pizza founder Mike Ilitch; and William Young (354), CEO and co-founder of Plastipak.
And in case you were wondering about our presidential Cheeto, Donald Trump dropped 11 spots to No. 259 this year despite his total worth staying consistent at $3.1 billion.
To read the full methodology and to see the full list, you can head to
Forbes.

Stay on top of Detroit news and views. Sign up for our weekly issue newsletter delivered each Wednesday.