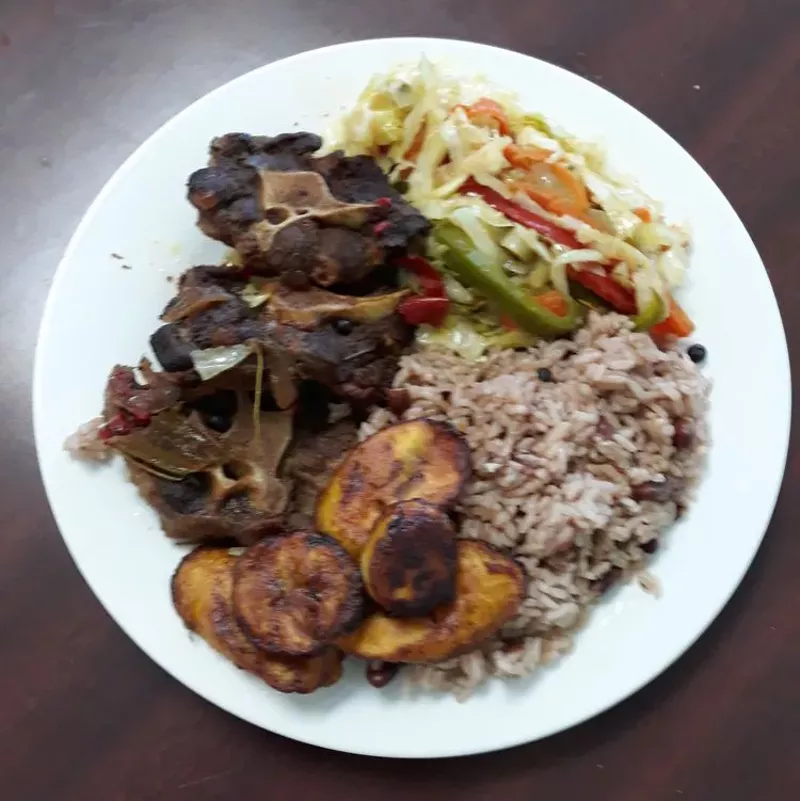 A new Jamaican restaurant is up and running on Nine Mile Road in Warren.
According to a press release, Jamaican born and raised owner Delphine Drake was inspired to open her own shop by her mother.
The menu offers standard Jamaican dishes with flavor driven by aromatics like ginger, garlic, and scallions with plenty thyme, scotch bonnet, etc. That includes ackee and saltfish, which is sautéed with onion, tomato, thyme, bell pepper, and hot pepper. There's also jerk chicken, jerk shrimp, curry goat and oxtail. And, of course, there's what's arguably Jamaica's best dish — brown stew chicken, commonly made with chicken, garlic, scallion, thyme, onion, browning, and other spices.
"I wanted the taste to reflect the Jamaican atmosphere. It will be a
celebration of tasty, well-spiced food," Drake says. "The spices are creative and reminiscent of traditional Jamaican dishes."
She joins several other Jamaican restaurants in the city's
small-but-mighty Jamaican food community
.
The restaurant is at 14377 Nine Mile Rd. in Warren. Hours are Monday through Thursday from 11 a.m. to 10 p.m.; Friday and Saturday from 11 a.m. to 11 p.m.; and Sunday from noon to 8 p.m.
So many restaurants, so little time. Find out the latest Detroit dining news with our weekly food newsletter delivered every Friday morning.