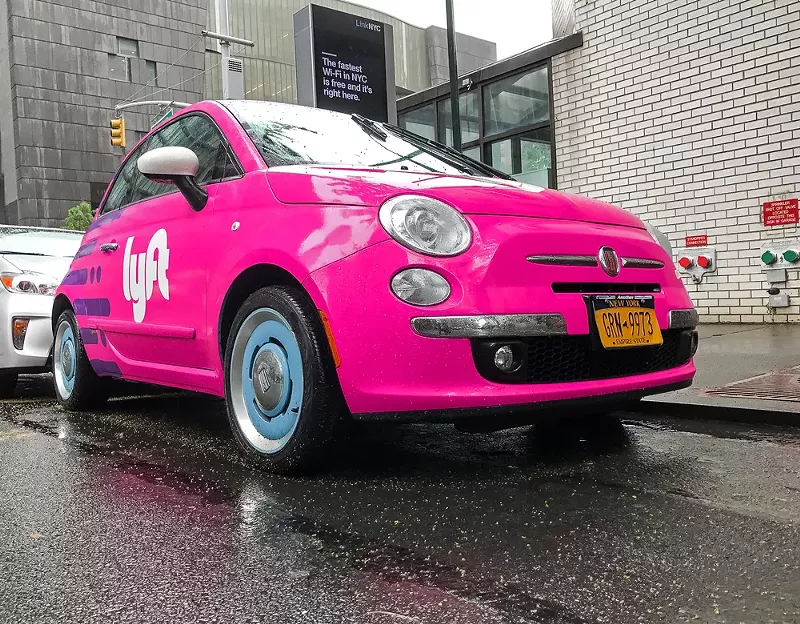 Lyft is daring Detroiters to ditch their cars this month – and it could mean big savings in transportation costs.
Equal part substitute for Detroit's faltering public transportation system, equal part push to supplant all alternatives of transportation with ride-sharing, Lyft's latest campaign challenges Detroiters to shake-up their morning commute.
The San Francisco-based ride-sharing company announced their new Ditch Your Car program to get Detroiters from A to B without their own car. The program sees Lyft expand beyond their typical ride-sharing model to partner with public transport authorities like SMART and the RTA and alternative private transit companies like MoGo bike-sharing and Zipcar.
Beginning Sept. 26, Detroit residents
can register
to apply for the program to receive more than $500 in credit towards Lyft, RTA, MoGo
and
ZipCar rides through Halloween. Lyft will select 50 candidates who will receive $300 in credit toward Lyft rides, a $70 RTA regional pass, a $50, one-month MoGo pass, and a $130 month-long Zipcar membership.
"The way that people move around cities is changing faster than ever, and we are excited to challenge Detroit residents to change their everyday habits and give up their car for a month," said Elliot Darvick, General Manager for Lyft Detroit. "Lyft alone is not the overall solution to overcome transportation hurdles, but by partnering with SMART, RTA, MoGo, and Zipcar we are able to create a full menu of mobility options for Detroit residents."
Founder and executive director of MoGo, Lisa Nuszkowski also weighed in: "We launched MoGo with the goal of getting people out of their cars and onto a bike for shorter trips. Not only does Lyft's Ditch Your Car campaign support that goal, but it helps remove barriers to accessing a variety of transit options."
That's not to say that Lyft's new campaign will solve Detroit's decades-long transportation problem. A
study published
in July by Bruce Schaller, an expert in new mobility and for-hire services, points out that the overall impact of ride-sharing companies like Lyft is more complex than these executives would like to admit.
"Perhaps these private companies can truly complement transit services, or replace very inefficient bus routes, or reduce costs for services to seniors and people with disabilities," the report reads, but goes on to highlight the need for caution: "Without public policy intervention, big American cities are likely to be overwhelmed with more automobility, more traffic
and
less transit..."
Until that day comes, however, it looks like we're going to keep getting into strangers cars. 

Stay on top of Detroit news and views. Sign up for our weekly issue newsletter delivered each Wednesday.