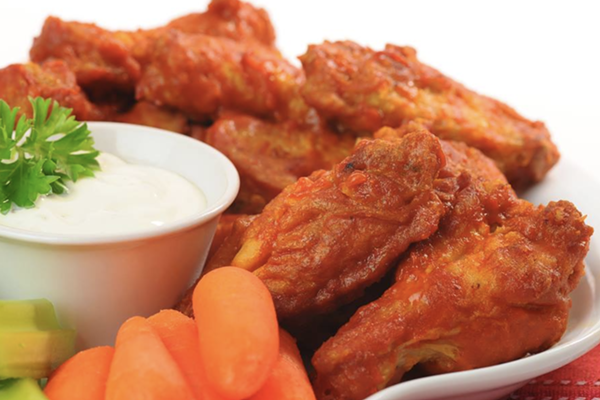 Buffalo, New York-based Anchor bar — the restaurant that claims to have invented the Buffalo wing — is opening its first Michigan location in Rochester Hills.
The approximately 7,000-square-foot space at 2945 S. Rochester Rd. opens Friday, and will offer more than two dozen flavors of chicken wings. The restaurant will also hold "two distinct atmospheres – a family dining and a sports bar stocked with large flat-screens," Anchor Bar says in a media release.
Founders Frank and Teressa Bellissimo opened the bar (no relation to Detroit's Anchor Bar) in 1935. At the time, it specialized in Italian cuisine. The husband and wife are said to have invented the Buffalo wing in 1964, a story that's widely accepted.
According to the release, Anchor Bar serves more than 1 million pounds of chicken annually, and sells its wing sauce in over 4,000 supermarkets worldwide.
So many restaurants, so little time. Find out the latest Detroit dining news with our weekly food newsletter delivered every Friday morning.