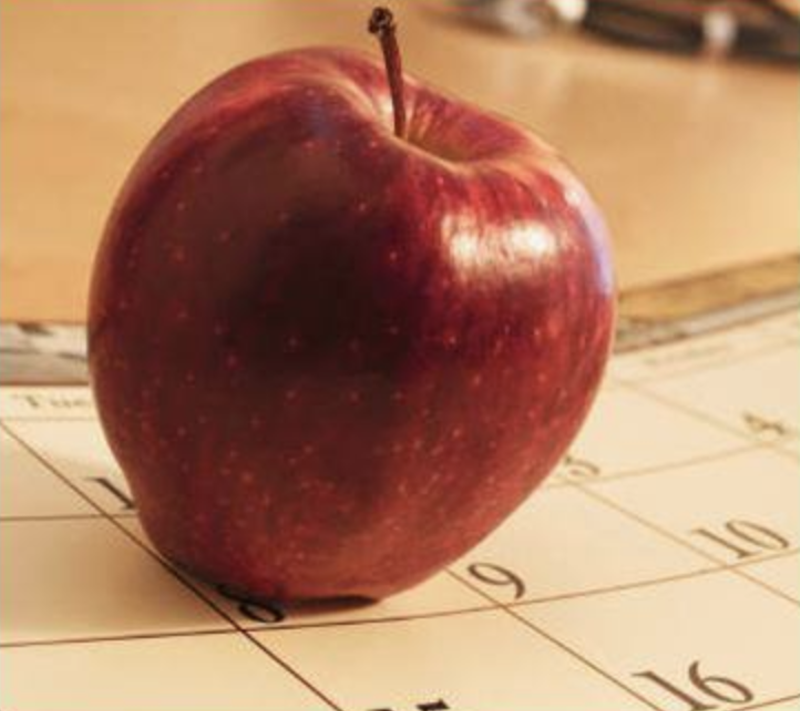 Dearborn Public Schools has stopped looking for a private food service company to take over management of its schools' kitchens. The district spent the last several months seeking proposals for a $300,000 to $800,000 contract from institutional food service companies.
The move comes after an attorney asked the state and Dearborn Public Schools Board Of Education to reject a DPS contract for a private food service vendor.
Hollingham Law attorney Joseph Garcia declined to say who he is representing, but charged in letters to the Michigan Department of Education, DPS administration, and DPS BOE that the district didn't follow the rules in the contract's bidding process.
Officially, however, district spokesman David Mustonen said the move was related to a change in the number of students who will be eligible for DPS' free school lunch program. The district will likely submit a new request for proposals (RFP) at some point in the future.
Prior to the announcement, district officials told
Metro Times
that they've followed all rules, and said there was no timeline in place to hire a company. Superintendent Glen Maleyko said four companies — Aramark, Southwest Food Service, Chartwells, and Sodexo — responded to the RFP for a contract. The district is seeking "additional management and support positions" in its kitchens, and Maleyko said a private company will be "enhancing what is already taking place in the district with outside expertise [which] will allow us to rapidly upgrade the existing operation."
He stressed that no DPS kitchen workers will lose their jobs. But he wouldn't provide details on how the food service management structure would look, beyond saying that DPS "staff members will continue to report to their current managers and director."
Though privatization is typically a measure taken as a result of fiscal trouble, the district's food service program is on solid footing. There's also a well-documented history of problems with private institutional food service companies ranging from bad food to overbilling of public institutions. That includes some of the companies that made a bid for the DPS contract.
Chartwells previously
got in trouble for passing off non-halal meat as halal
, which could be a concern in the heavily Muslim school district. In New York, a court ordered Sodexo to pay $20 million for overcharging 21 school districts.
Students in Chicago Public Schools
protested what they characterized as "disgusting" school lunches
served by Aramark. Some also questioned whether the CPS and Aramark broke the law during the bid process. Michigan
kicked Aramark out of its prison kitchens
for overbilling it by millions of dollars, and the prisons suffered years of
dramatic problems
in their kitchens that in some cases left inmates sick. Students from Chicago's Loyola University
protested Aramark
, and the company earlier this year made a
racially insensitive
menu that led to a public apology. Students at Wayne State University and other universities around the country also have protested Aramark.
In his letter, Garcia alleged that the district did not follow the U.S. Department of Agriculture's guidelines for full and open competition. He claims the district only provided a 35-day window for bidding instead of the 45 to 60 days the USDA requires. The district originally only planned to keep open the bid window for 21 days, but Garcia said it was extended after he pressured the district.
Still, the new timeline "didn't comport to the rules either," Garcia told
Metro Times
.
He also alleged that the district made "unreasonable requirements" during the RFP process. That included a mandatory pre-bid meeting announced less than 48 hours after the bid release date, and an "unprecedented and arbitrary" $1,000 bid protest fee.
Maleyko said the fee, which is a new RFP requirement that the district inserted into this bid process, is there to prevent "frivolous protest."
"This is a very complex bid. Any protest involves numerous hours by administrative staff, review by legal counsel and MDE personnel," he said.
Garcia also told
Metro Times
that it seemed some of the new requirements were there because the district was steering the contract toward one vendor, which appeared to be Chartwells.
"There's some concern that this may have been pointed toward one particular vendor — there might have been an improper meeting with that vendor," Garcia said. "That's a focal point about why we [were] objecting."
Maleyko also denied that allegation.
So many restaurants, so little time. Find out the latest Detroit dining news with our weekly food newsletter delivered every Friday morning.