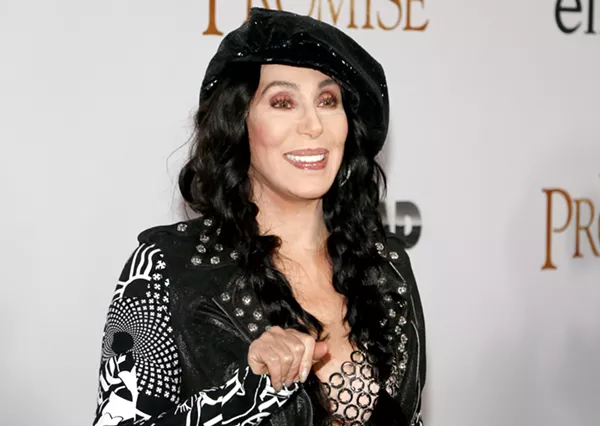 "Do you believe in life after love?"

Fuck yes we do and more than that we believe in Cher and Cher is coming to Detroit. Take our money.

Following her performance as Meryl Streep's mom (wait, what?) in this year's Mamma Mia sequel, Cher announced her "Here We Go Again Tour" in support of her forthcoming ABBA tribute album, Dancing Queen (Sept. 28).

In her first U.S. tour in five years, the 71-year-old legend will start her trek in Ft. Myers, FL in January 2019 and will make two Michigan stops, the first at Detroit's Little Caesar's Arena on Feb. 12 and Van Andel Arena in Grand Rapids on May 8.

She's won Oscars, Emmy's, and Grammy's which might be why Cher will be one of the latest Kennedy Center honorees later this year. On top of producing an upcoming Broadway musical titled none other than The Cher Show (seriously, just put it in a dang I.V., am I right?) she is also performing a series of Las Vegas residencies.

Tickets for her LCA performance go on sale Friday, September 14 at noon and start at $47.50.

It should be noted, too, that Cher is one of the only reasons anyone should check their Twitter as she is singlehandedly saving the internet. Sure, she's super outspoken when it comes to her disdain for President Trump (she's even replaced his name with the toilet emoji) but most of the time she's just keeping it real.
I blocked someone's DAD !?!
Who was it ?

— Cher (@cher) July 15, 2013
Oh SHIT
GUMMY BEARS fk

— Cher (@cher) July 27, 2012
Wtf is mdna

— Cher (@cher) July 13, 2012

Get our top picks for the best events in Detroit every Thursday morning. Sign up for our events newsletter.