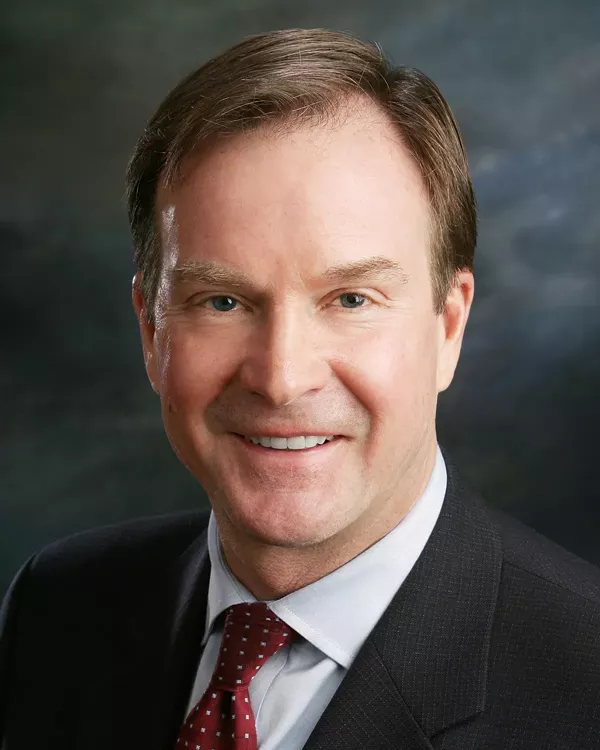 The Associated Press has declared Attorney General Bill Schuette the winner of Michigan's Republican gubernatorial primary.
The call was made with just 17 percent of precincts reporting, as Schuette led Lieutenant Governor Brian Calley by 27 points. Schuette had 51 percent of the vote and Calley had 24 percent. State Sen. Patrick Colbeck and businessman Jim Hines were at 14 percent and 10 percent, respectively.
Schuette had received the endorsement of President Donald Trump.
"Tonight I'm proud to be your Republican nominee for governor of Michigan," Schuette said to roaring applause and chants of "Bill" at a victory party from his native Midland, Michigan. "With continued Republican leadership, Michigan will start winning again."
Schuette wasted little time pivoting to attack Democratic gubernatorial candidate Gretchen Whitmer, as she led her primary contest against businessman Shri Thanedar and former Detroit health director Abdul El-Sayed.
Schuette called on Republicans to unite against Whitmer's "job-killing, tax-hiking, extreme agenda." He called his likely rival "one of the architects of the Granholm policies that led to the lost decade."
Schuette outlined his agenda of "more jobs, greater growth, and bigger pay checks for Michigan families," saying he would start by rolling back the state income tax increase enacted under former governor Jennifer Granholm.
Whitmer, he said "would take us back to a time of shuttered industry, dashed dreams."
Stay on top of Detroit news and views. Sign up for our weekly issue newsletter delivered each Wednesday.