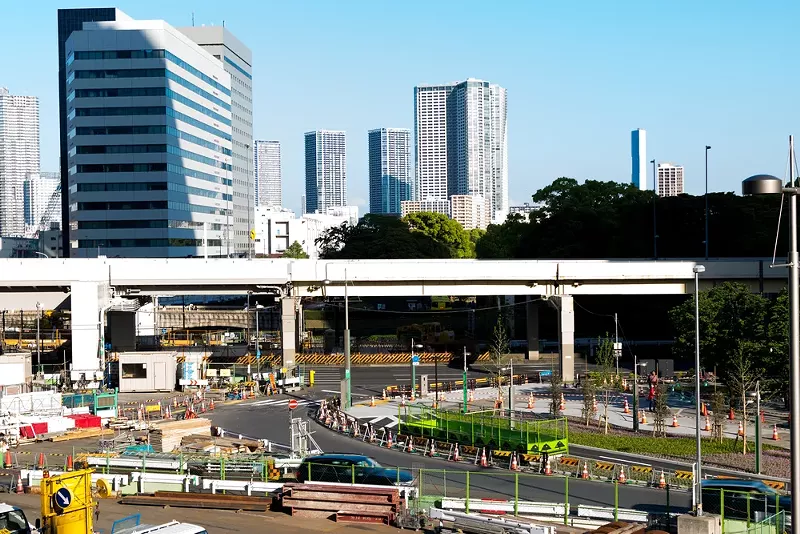 Japan has
earned a reputation
for taking American ideas and perfecting them. So in a way, it's no surprise that the country might look to Detroit, our quintessentially American city, as a role model.
According to
an article
published today in Japan's national daily newspaper,
The Mainichi,
some Japanese experts are studying post-bankruptcy Detroit for guidance on how to deal with their own country's population decline. Titled "Detroit vacant home sales lift recovery, sets
example
for aging Japan," the article dives into Detroit's Land Bank authority, urban farming, and even the public-private partnership behind the QLine streetcar as examples on how to revitalize its urban areas.
On the Land Bank:
The Land Bank was originally founded in 2008, but only became an effective force for urban revitalization once it expanded and teamed up with multiple other organizations in 2014, according to Yasuyuki Fujii, a professor at Shizuoka University of Art and Culture in Hamamatsu, Japan.

Fujii believes that Japan, which also struggles with rising numbers of vacant homes, could benefit from adopting the same model.

"In order to introduce Land Bank's structure to Japan, it is essential to establish a legal system to transfer ownership of abandoned land and tax-delinquent property to public agencies," he said.

On urban farms,
The Mainichi
writes:
In addition to residential properties, Land Bank has also sold land to urban farm projects such as RecoveryPark. The five-acre farm employs 14 people, hiring locals who are recovering from drug and alcohol addictions and providing services to help them get back on their feet.

"I think the more local you can make production, the better it is for you as a consumer (and) the better it is for your economy because you are creating local jobs," said RecoveryPark Chief Executive Gary Wozniak.

Urban agriculture has been especially helpful in the post-bankruptcy landscape of Detroit, as it puts otherwise vacant land to use while also strengthening community bonds, a key factor in reducing crime rates.

And no article about Detroit would be complete without mentioning Dan Gilbert:
Quicken Loans founder Dan Gilbert, whose company was the largest corporate contributor to the QLine and bought naming rights for $5 million, had already moved thousands of his employees from suburban offices to Detroit's central business district in 2010.

Through Rock Ventures, Quicken's parent company, Gilbert has since invested some $2 billion in a push to renovate the downtown area's empty commercial properties as the city seeks to lower its 7.5 percent unemployment toward the nationwide rate of about 4 percent.

Taro Futamura, an associate professor at Kyoto's Doshisha University, believes the policies and strategies fueling Detroit's post-bankruptcy economic recovery could be useful in Japan as well.

"Japan could see major investments if companies are assured with factors found in Detroit, such as easy access to young talent, proximity to mass transit systems and support from the local government," he said.
Of course, Detroit is far from perfect. The Detroit Land Bank has been rocked with personnel changes and subpoenas
amid an FBI probe
into possible corruption in Mayor Mike Duggan's demolition program. The QLine
is still working out some kinks
, and the Regional Transit Authority proposal to expand and assume its operations — and get it off its private investor's books —
appears to have stalled
. And some critics would say the jury's out on whether big tax incentives for developers
like Gilbert
make sense.
We do love our urban farms, though.
Stay on top of Detroit news and views. Sign up for our weekly issue newsletter delivered each Wednesday.