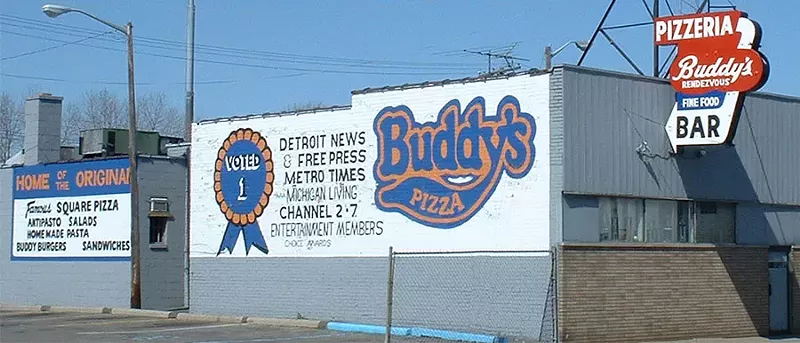 The inventor of the Detroit style-pizza is selling its original location as it prepares
to take the brand national
.
Buddy's Pizza recently put its McNichols Road and Conant Street location on the market for $1.5 million but is offering a
leaseback
in which it would sell the building but continue to lease the property.
A spokesperson for Buddy's tells
Metro Times
that the move is motivated by the need to raise capital, and the company has no intention of leaving the property. Under the terms of the leaseback, it would lease the building for $86,000 annually over the next 20 years.
Buddy's invented the Detroit-style pizza at the location, which opened in Detroit in 1946. The building operated as a blind pig during prohibition before it turned into a pizzeria.
Detroit-style pies are square, deep dish, and were originally prepared in repurposed blue steel factory trays that were used to store parts. Each pie gets a heavy portion of Wisconsin brick cheese that's melted to its edges, forming a thin ring of caramelized cheese around the focaccia-like crust.
The style began receiving national attention in recent years, and Detroit-style pizzerias opened in Austin, New York City, Pittsburgh, and other big cities.
Buddy's is partnering with New York-based investment firm CapitalSpring to grow the brand. It also recently opened an Ann Arbor store and announced plans for a downtown Detroit location.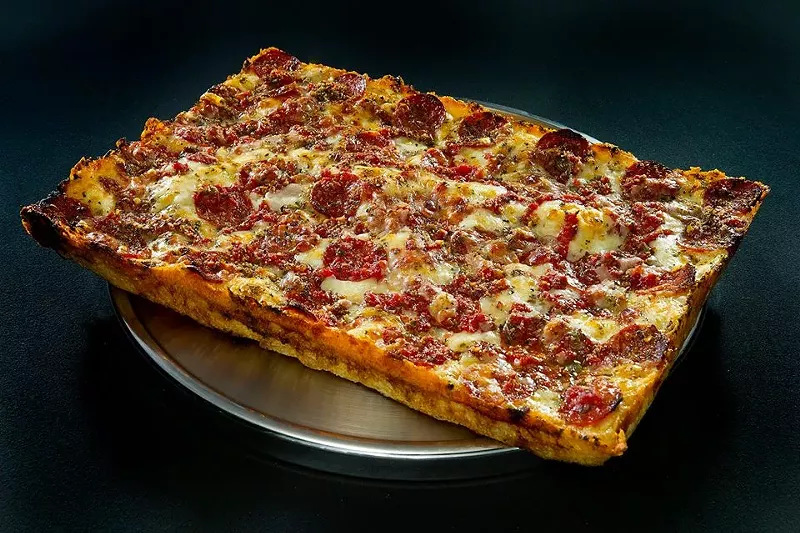 So many restaurants, so little time. Find out the latest Detroit dining news with our weekly food newsletter delivered every Friday morning.