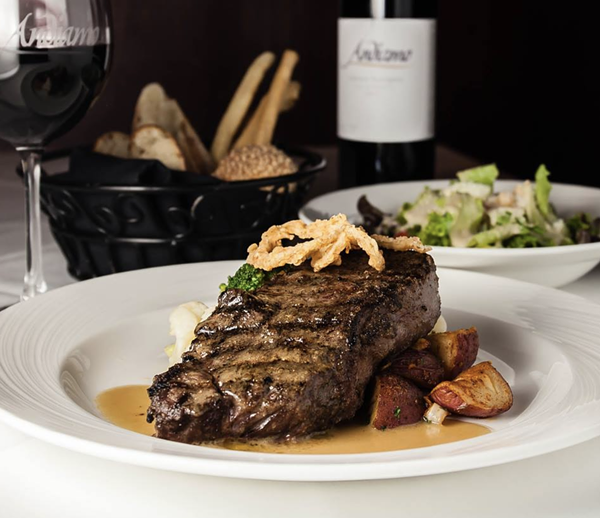 Andiamo's downtown Royal Oak location is closing after 19 years, and owner Joe Vicari says it's partly a result of the city of Royal Oak's mismanagement of its downtown.
Vicari told the
Detroit News
that the city took away its parking and valet parking, and left customers nowhere else to go. He also cited an ongoing dispute with the restaurant's landlord.
"The city of Royal Oak has taken away 100 percent of the restaurant's parking as well as our patron's ability to valet park their cars, which has severely impacted our business," Vicari told the
News
. "This coupled with our landlord's unwillingness to restructure our lease has made it impossible for us to stay in business in Royal Oak."
That prompted a response from Royal Oak Mayor Michael Fournier, who said the closure had "nothing to do with parking and landlords, but perhaps everything to do with the product."
Several of Royal Oak's parking lots have been under construction in recent months, and the Royal Oak City Commission recently voted to raise the city's parking fees by about a quarter per hour. The raise hasn't gone into effect in some locations.
Vicari is behind the Joe Vicari Restaurant Group, which runs eight Andiamo locations, two Joe Muer Seafoods, and several other restaurants. Andiamo recently announced a new location in downtown Fenton.
So many restaurants, so little time. Find out the latest Detroit dining news with our weekly food newsletter delivered every Friday morning.