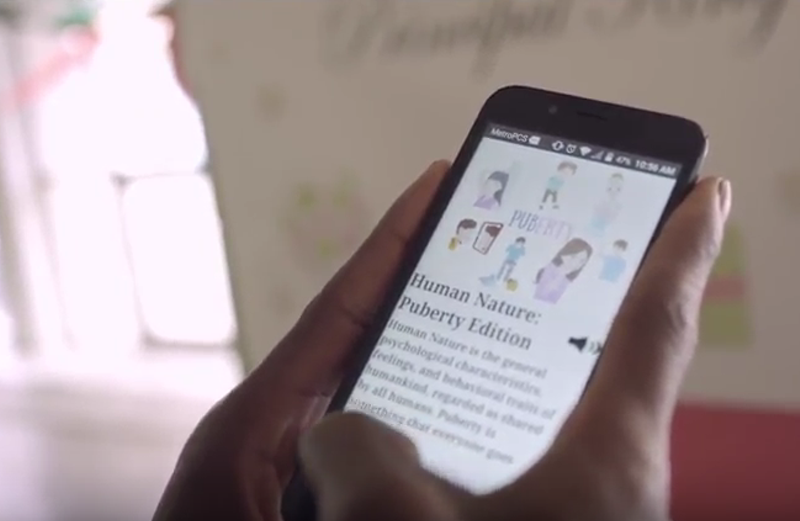 "The Talk" is something every responsible parent must have with their kid at some point. Or is it?
Now, there appears to be an app for even that — and it was designed by students at the Detroit Institute of Technology at Cody High School. The "Human Nature" app is intended to help educate their peers about puberty and how it affects them. The students said their community didn't have a lot of adults willing to discuss the changes their bodies were going through. Features of the app include testimonials and positive messages about the nature of puberty. The designers say it could someday be a part of a sexual education curriculum or help parents tell their kids about "the birds and the bees."
"Human Nature" was created as part of the Lenovo Scholar Network's app design competition, and has placed in the final six. Other winners include a public speaking app from North Carolina and a health education app from Texas, but the Detroit-based team seems sure to win the "Fan Favorite" vote from anyone sympathetic to the plight of adolescence.
You can watch all the videos and vote for your favorite on Lenovo's
website
.

Jacob Stocking is a summer intern at Metro Times.
Stay on top of Detroit news and views. Sign up for our weekly issue newsletter delivered each Wednesday.