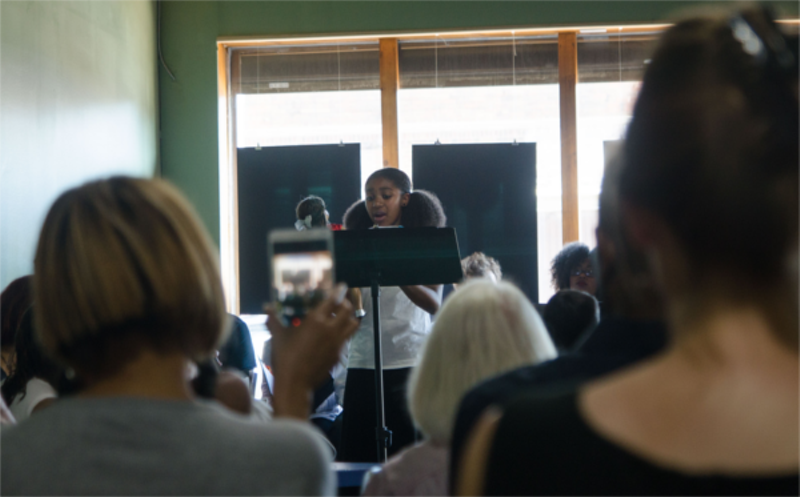 A group of local playwrights have come together hoping to engage Detroiters via art and community. The even, fittingly, is called "Community Night" and it will be held July 8, with the Extra Mile Playwrights, at Detroit Sip, a coffeehouse in northwest Detroit. The evening will feature readings of several short plays, giving audience members a chance to share their perspectives in talk back session after the readings — some will even get to participate by taking on roles themselves.
As co-organizer Maureen Paraventi tells us, "For some audience members, Community Nights are their introduction to theater. They get to hear the work of metro Detroit playwrights and contribute feedback that helps in the play development process."
The free event will feature short plays exploring the theme of liberation: teenagers struggling with sexuality, 1970s-era college roommates confronting their racial differences, and a student getting new insight into her teacher – and herself. The roles will be read by a mix of actors and volunteers from the audience.
Want to put a toe in theatrical waters? Or just curious about the play-writing process? Whatever your interest, the evening's presentation should have plenty to offer.
The Extra Mile Playwrights Theatre (EMPT) will host a "Community Night" from 4 to 5:30 p.m. on July 8, at Detroit Sip, 7420 W. McNichols Rd., Detroit.
Get our top picks for the best events in Detroit every Thursday morning. Sign up for our events newsletter.