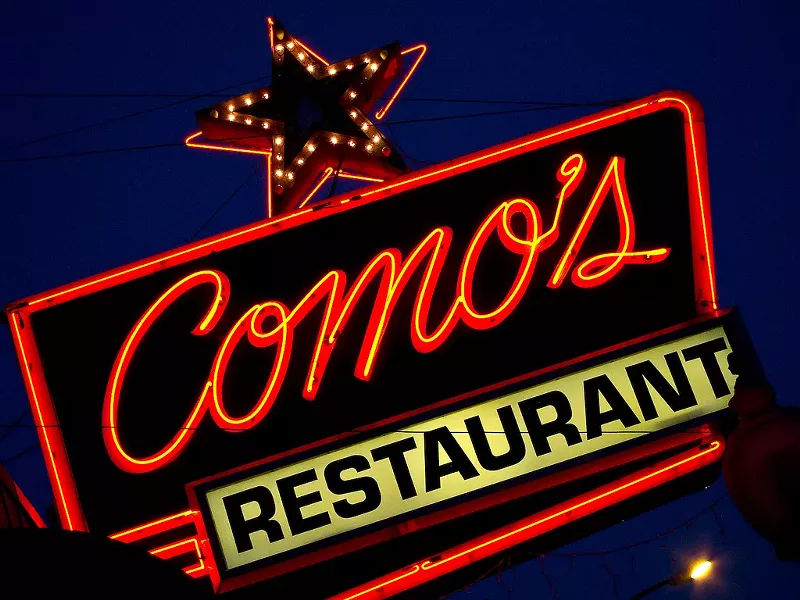 Nine Mile Road and Woodward Avenue is one of metro Detroit's best intersections for a restaurant thanks to high traffic volume and the high number of people with disposable income living within walking distance.
And Peas & Carrots, the hospitality group that bought Como's last month, paid a steep price to be on that corner — $3.07 million. That's down a bit from the listing price of $4 million.
Crain's
reports that it learned of the Como's building sale price through county records. It's unknown how much will be spent renovating the 8,000-square foot, two-story building.
Peas & Carrots — which also owns Social Bar & Kitchen and Mex, among others — says plans to keep the Como's name and is developing "pizza-centered" concept. The restaurant is expected to open sometime in 2019.
While Como's was a well-loved Ferndale fixture since 1961, it suffered from poor management and declined in quality in recent years. The Oakland County Department of Health shut down the Nine Mile and Woodward Avenue pizzeria twice in the last two years over health code violations.
So many restaurants, so little time. Find out the latest Detroit dining news with our weekly food newsletter delivered every Friday morning.