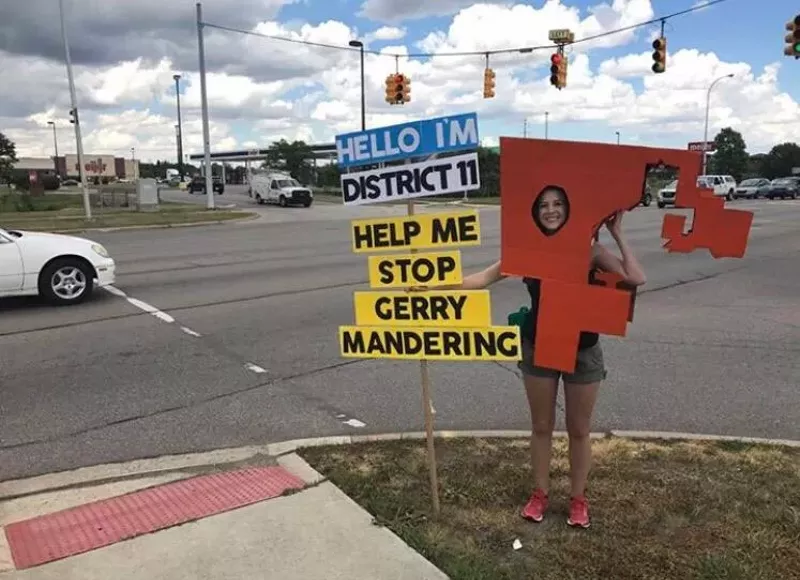 The Michigan Board of State Canvassers has approved an anti-gerrymandering ballot proposal for the Nov. 6 election.
If the proposals withstands a final court challenge, then voters will likely get to decide on a measure to end gerrymandering of the state's Legislative and Congressional districts.
The non-partisan group Voters Not Politicians created the ballot proposal. It would address gerrymandering by establishing a redistricting commission to draw legislative lines in Michigan.
The 13-member commission would be comprised of four Democrats, four Republicans and five independent members who are not affiliated with any major political party.
Michigan legislators currently draw the lines, but that's led to gerrymandered districts in which the balance of power isn't reflective of the vote. In recent elections cycles, Michigan House Democrats have received more or about the same number of votes as House Republicans, but Republicans hold a 63-47 majority. Similar scenarios played out in the State Senate and Congressional districts.
The Republican-led group Save Michigan's Constitution has been asking the courts to block Voters Not Politicians' effort. Two weeks ago, the Michigan Court of Appeals unanimously ruled that the proposal can go on the November ballot. It also ordered the Michigan Board of State Canvassers to "take all necessary measures to place the proposal on the November 2018 general election ballot.
Save Michigan's Constitution is appealing to the Michigan Supreme Court, but the Supreme Court also ordered the state to consider the proposal while it decides whether or not to hear the case.
"We fully expect the Supreme Court will concur with the Court of Appeals that the pro-gerrymandering campaign to keep the Voters Not Politicians proposal off the ballot is without merit," Voter Not Politicians Director Kate Fahey says. "We look forward to being on the ballot in November, and giving voters a chance to change our current system, where politicians and lobbyists operate behind closed doors to draw district lines for partisan gain. Our polling and our volunteer signature collection and canvassing results show Michigan voters support our plan for a transparent, non-partisan, Independent Citizens Redistricting Commission."
Stay on top of Detroit news and views. Sign up for our weekly issue newsletter delivered each Wednesday.