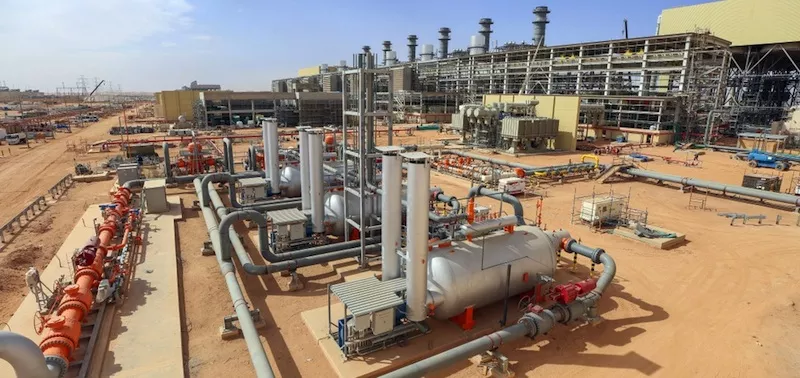 Environmentalists are registering their disappointment this morning upon word that that the Michigan Public Service Commission (MPSC) has approved a certificate of necessity allowing the utility to build a $1 billion natural gas-fueled power plant in St. Clair County. The Union of Concerned Scientists says the commission has set a "risky precedent" that "leaves customers on the hook" in "a move that will cost ratepayers, hurt public health and continue Michigan's over-dependence on fossil fuels."
You might not think so. After all, on its face, the plan would appear to have a green sheen, given the fact that the gas plant would replace three aging coal plants. But a group of environmental organizations have asked the MPSC to say no to the plan for several reasons.
At a press conference earlier this month in Detroit, Becky Stanfield with Vote Solar had said, "The law requires [DTE Energy] to fairly assess energy options including solar power, wind power, and energy efficiency and to choose the resources that are the most prudent and reasonable for its customers. A massive gas plant is not the most reasonable and prudent way of meeting DTE's customers' needs."
Environmental groups also objected to the utility's request for permission to pass $989 million of the cost of building the gas plant on to its ratepayers. Senior Energy Analyst Sam Gomberg of the Union of Concerned Scientists has pointed out that the gas plant
would end up costing DTE's customers $339 million more than if the utility focused instead on renewable power generation and energy efficiency measures
.
What's more, a February study by BW Research Partners showed how a portfolio of clean energy resources
would create more jobs and more tax revenues than DTE's proposed project
.
Environmental groups had pretty good reason to hope that the MPSC would send DTE back to the drawing board. After all, in 2013, Consumers Energy sought permission to build a 700-megawatt gas plant for around $750 million, to replace seven of the utility's coal plants. Using DTE's own modeling software, opponents of the plant demonstrated that by boosting efficiency, renewables, and demand response, the utility could save customers as much as $2.5 billion in comparison to building the proposed gas plant.
Environmentalists also say DTE's focus on a gas plant could have less to do with the need for gas power generation than with the fact that its subsidiary has a 50 percent stake in the Nexus pipeline slashing its way through Washtenaw County right now. That situation could pose a conflict of interest and skew it toward fossil fuels. As James Clift, policy director for the Michigan Environmental Council, told the Energy News Network: "When an affiliated company is looking to make money off of a natural gas pipeline, we're worried that this is basically biasing the company in favor of natural gas."
In fact, DTE's plans would put it in
a continual state of building gas plants
. Watchdogs say the $1 billion East China plant would be built 2019-2023, to be followed by another $1 billion plant built 2024-2029. Most of DTE's renewable energy infrastructure wouldn't be invested in until after 2030.
By pushing renewables so far into the future, critics contend that DTE would miss out on federal tax incentives for wind and solar now in place but scheduled to begin ramping down over a phaseout period starting in 2020 and ending in 2024. As Gomberg puts it, "In order to take advantage of federal incentives for wind and solar, we should be investing now."
In a prepared statement, Gomberg of the Union of Concerned Scientists said this morning:
We are extremely disappointed in the commission's decision to approve DTE's costly natural gas plant. Given the availability of lower-cost clean energy alternatives, this decision exposes Michigan ratepayers to unnecessarily high rates, a litany of risks associated with fossil fuel dependence and significant levels of pollution and carbon emissions.

DTE's proposal for a new $1 billion natural gas power plant was based on a flawed and biased analysis that includes unreasonably optimistic projections about natural gas prices, inaccurate assumptions about clean energy prices and capabilities, and a failure to consider cheaper, cleaner and less risky alternatives. When UCS and other advocates analyzed the proposal, we found a combination of energy efficiency, renewable power and demand response could meet DTE's power needs for less money, less risk, less pollution and fewer carbon emissions.

It is a sad day for Michigan when robust analytics, hundreds of public comments from DTE customers, and input from dozens of economics, public health, engineering, energy and natural resources experts in opposition can't convince the commission that another fossil fuel-burning power plant isn't in ratepayers' best interests. The commission's decision means Michigan families will foot the bill for this plant, personally and financially, for decades to come.
Stay on top of Detroit news and views. Sign up for our weekly issue newsletter delivered each Wednesday.