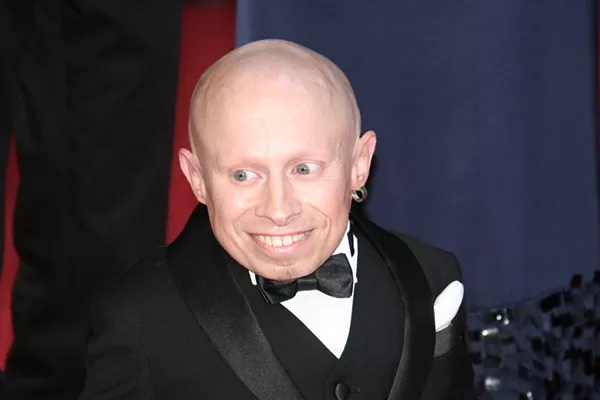 Verne Troyer, the Michigan native best known for playing Mini-Me in the Austin Powers movies, has died.
The 49-year-old from Sturgis passed away Saturday, according to posts on his official social media accounts. Troyer was
hospitalized in early April
after friends concerned about his behavior reportedly called police.
It's not clear how Troyer died or why he was in the hospital, though a post on his Instagram makes reference to "depression and suicide."
"Verne was also a fighter when it came to his own battles. Over the years he's struggled and won, struggled and won, struggled and fought some more, but unfortunately this time was too much," a caption under a photo of the star reads.
"Depression and Suicide are very serious issues. You never know what kind of battle someone is going through inside."
Shortly after he was initially hospitalized, Troyer's team said on Instagram that the actor was "getting the best care possible" and "resting comfortably."
Troyer stole hearts as Dr. Evil's side kick, Mini-Me, in "Austin Powers: The Spy Who Shagged Me" and "Austin Powers in Goldmember." After starring in the 1999 and 2002 films, he went on to appear in
more than two dozen movies and shows
, playing mostly smaller roles.