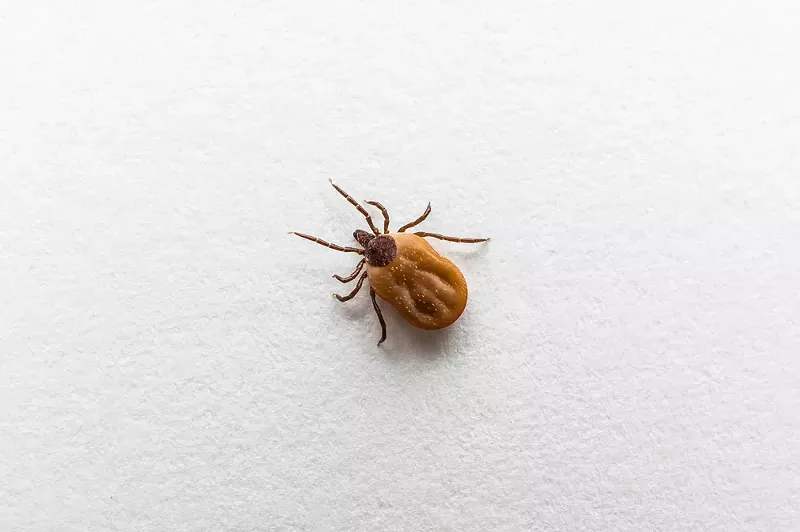 The Midwest, Great Lakes, and Ohio Valley regions will likely experience an increased tick population this spring and summer, due to the effects of La Niña.
Data compiled by the National Pest Management Association, a nonprofit that releases a bi-annual bug barometer, reveals we can expect lots of the pesky insects, and we'll also probably see more ants indoors this year too.
According to NPMA, much of the region experienced colder, drier conditions this winter, which will likely drive ants indoors as they look for warmth and moisture. When the weather does take a turn toward warmer and more moist conditions, the tick population will likely soar.
While most ticks do not carry diseases, they can transmit Lyme disease, Rocky Mountain spotted fever, Tularemia, Ehrlichiosis, Relapsing fever, Colorado tick fever, and Babesiosis, according to WebMD. Should you be bitten by a tick, it is important to remove the head and body right away to avoid contracting a disease or infection.
Here's a handy-dandy map: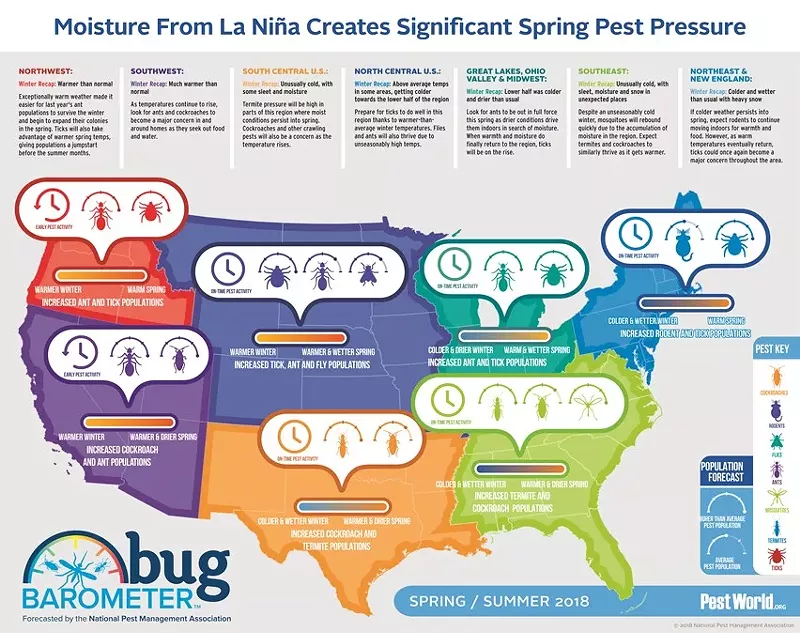 To read the full report,
click here
.