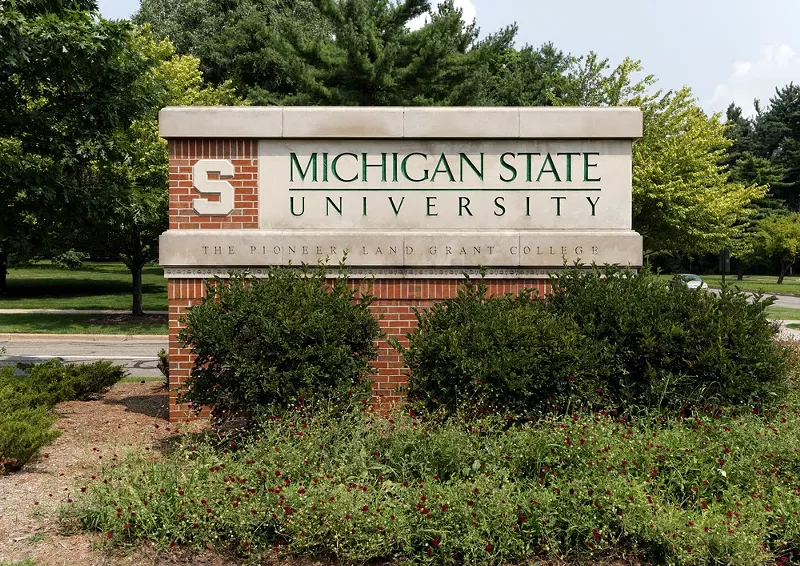 Michigan State University is footing a major tab in the wake of the Larry Nassar sexual abuse scandal, which may have major implications for the university.
According to estimates from legal experts, costs may exceed $500 million, an amount more than twice that of what was incurred at Penn State for Jerry Sandusky's child molestation scandal, according to the
Wall Street Journal
.
Those costs includes potential settlements, legal fees, and fines incurred by the case with over 200 victims with allegations dating back two decades.
Former Michigan governor and MSU's interim president John Engler
told state lawmakers
earlier this month he hopes to reach a financial settlement by the end of the school year, but new child abuse legislation may delay the proceedings, leading to drastic consequences that could include tuition hikes.
The
legislation
, which was approved by the state Senate earlier this month, would retroactively restrict MSU's ability to claim governmental immunity and allow victims to sue for claims dating back to 1997.
When asked if the Nassar scandal would impact tuition,
Engler told
the state budget subcommitee "your legislation would certainly probably do that," and could potentially force bankruptcy.
"I don't know if it would force bankruptcy (for the university) or not," he said. "I hope not."
The school maintains it is paying for legal experts with non-endowment investment incomes, and a university spokeswoman said there has been no reimbursement for defense costs related to the case from the school's insurers.
MSU'S primary insurance policy, reviewed through a public records request by
WSJ
, caps coverage for sexual assault at $39 million per policy year.
Engler said "it is yet to be determined" if the school's insurer will cover any portion of the settlement, pointing to Penn State's scandal and stating, "sometimes insurers don't pay."
United Educators, MSU's primary insurer, declined to comment to
WSJ
.