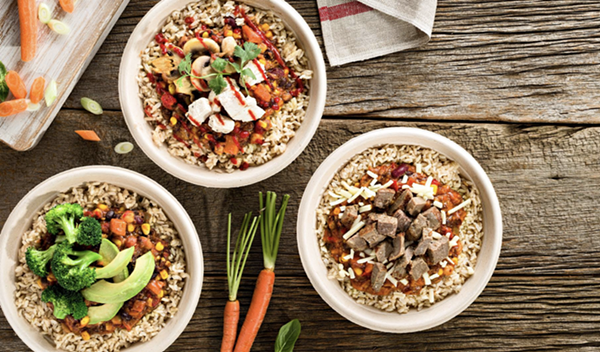 Fast casual health food chain Freshii has opened its fourth Michigan location in downtown Royal Oak.
The company bills itself as a healthy alternative to fast and casual fare with items like salads, burritos, quinoa bowls, smoothies, soups, falafel, and breakfast dishes. Freshii's corporate mantra is "Eat. Energize." And its aim is to make healthy food available to everyone. Per-person checks average $8.60, which is typical for the fast-casual segment.
The company was founded in 2005 and now has more than 100 locations in the U.S., Canada, Europe, South America, and United Arab Emirates.
The Royal Oak store will celebrate its grand opening with the Detroit Lions cheerleaders from 2 p.m. to 4 p.m., and offer buy-one-get-one-free deals all day.
So many restaurants, so little time. Find out the latest Detroit dining news with our weekly food newsletter delivered every Friday morning.