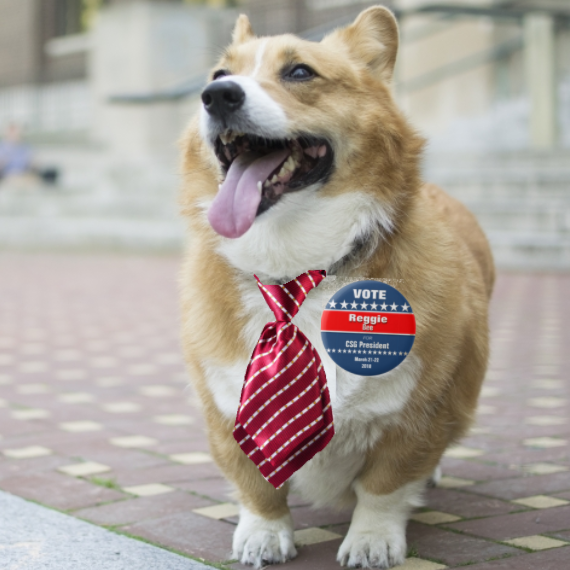 Will a corgi be elected the next president of the University of Michigan's student government?
One group of students has launched an
online Facebook group
in support of electing a campus therapy dog, who is affectionately known as Reggie Bee, to campus student government.
With his carefree spirit and training in conflict deescalation, it's no surprise he's quickly garnered support from the student body.
Voting takes place online Wednesday, March 21 and Thursday, March 22. While no official platform has been announced, it is clear Reggie Bee enjoys making his prospective constituents
very, very happy
and wants nothing more than to "Keep America Gooder."