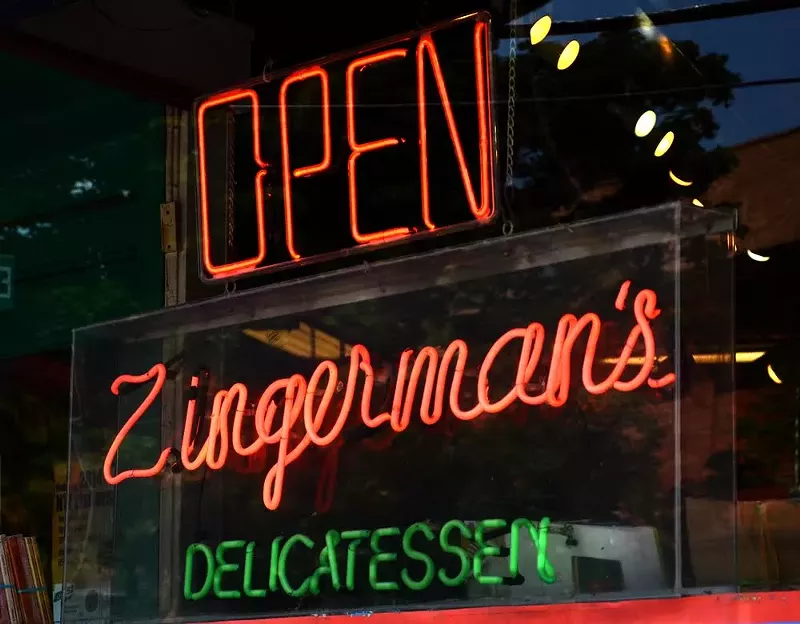 Ann Arbor's Zingerman's Delicatessen is a finalist for a James Beard Foundation Award for Outstanding Service.
Zingerman's, which opened 36 years ago today, is the only restaurant of seven Michigan semi-finalists to reach the final round. It's up against Boka restaurant in Chicago, Zahav in Philadelphia, and Saison and Zuni Cafe, both in San Francisco.
Other Michigan semi-finalists include Standby for Outstanding bar program, Lady of the House for the Best New Restaurant; Selden Standard pastry chef Lena Sareini for Rising Star Chef of the Year; Lisa Ludwinski of Sister Pie for Outstanding Baker; and Thomas Lents (The Apparatus Room) and James Rigato (Mabel Gray) in the regional Best Chef: Great Lakes category.
There's been some surprise locally that more Detroit chefs didn't advance to the finals — finalists for best chef in the Great Lakes region are all from Chicago — but it's stiff competition from some of the nation's best chefs and restauranteurs.
Former Zingerman's Roadhouse chef Alex Young was the last Michigan chef to win in 2011, while Dearborn Lebanese restaurant Al Ameer was among five national recipients of the 2016 America's Classics award.