Events Today – Tickets Available
2 total results
Tue., Sept. 25, 9 a.m.-5 p.m.

702-508-5200
traditionalmedicine@conferencescanada.org
Conference/Convention
With the overwhelming success of previous Traditional and Alternative Medicine Conferences, Traditional and Alternative Medicine 2018 aims to gather leading educational scientists, researchers and research students to exchange & share their experiences and research results about all aspects of Natural and Alternative medicine and perceive new scientific interactions around the theme: "Traditional and Alternative Medicine in Health Promotion and Disease Prevention". $699
https://traditionalmedicine.conferenceseries.com/america/

Kabuki
(map)
28972 Orchard Lake Rd.
Greater Detroit Area

(248) 538-0664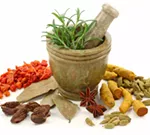 Tue., Sept. 25, 7:30-9 p.m.

734-485-8725
info@dawnfarm.org
Class/Lessons
"Addiction and Families" will be presented by Lynn Kleiman Malinoff, Ed.D. Alcohol/other drug addiction is often described as a "family condition." This program will provide participants with an overview of ways in which each family member is affected by addiction in the family, roles and behaviors that family members often acquire when living with addiction, and options for family members to obtain help and cope. This program is part of the Dawn Farm Education Series. free
http://www.dawnfarm.org/programs/education-series

St. Joseph Mercy Hospital Education Center
(map)
5305 Elliott Dr.
Greater Ypsilanti Area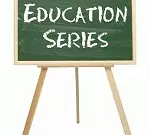 Showing 1-2 of 2 total results in this search.