Events Search – Staff Pick
3 total results
Sat., Nov. 17, 6 p.m.
Art Opening
It's been one year since Paulina Petkoski and Samantha Bankle Schefman (both of whom snagged a spot on Metro Times' People Issue this past year) opened the doors to Playground Detroit, going all in on the future of local artists. Part independent gallery, part talent incubator, Playground Detroit is celebrating a blowout 2018 full of diverse programming (not to mention cash in the pockets of working artists). Playground's annual group exhibition Hell Yes! will focus on positivity and manifestation. The showing will feature a selection of artists included in solo and group exhibitions throughout the year, in addition to some 2019 up-and-comers. free
Playground Detroit
(map)
2845 Gratiot Ave.
Greater Detroit Area
Tue., Nov. 20, 6:30 p.m.
Live/Concert
The Eden Park Community Project, a green space initiative in the most polluted city in the state of Michigan, announces benefit concert featuring Hip Hop Legend YoYo and R&B songstress Dondria hosted by comedian COCO with sounds by DJ Yeezy on November 20th. $25-$35
River Rouge High School
(map)
1460 Coolidge Hwy.
Greater Detroit Area

(313) 297-9600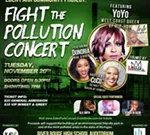 Fri., Nov. 30, 7 p.m.
Drink Up!
Metro Times takes whiskey tastings to the next level with a sampling soiree in the beautiful lobby of Detroit's historic Fisher Building.
Guests will be wowed by the Fisher Building, known as "Detroit's largest art object," while tasting the best scotches, bourbons, and whiskeys. Attendees will learn all that there is to know about enjoying whiskey, enjoy incredible food and great music.
Tickets start at $35 for general admission and $100 VIP.
$35-$100

Fisher Building
(map)
3011 W. Grand Blvd.
Greater Detroit Area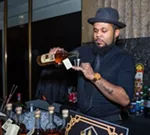 Showing 1-3 of 3 total results in this search.