Events Search – Staff Pick
3 total results
Thu., Feb. 21, 8 p.m.
Screening
Some might be surprised to learn that the most successful living female artist has been a voluntary resident of a mental hospital in Shinjuku, Tokyo since 1977. The incredible story of Yayoi Kusama, now 89-years-old, is as colorful, resilient, and subversive as the art she has created over her 70-year-long career. As a painter, sculpture, poet, and performance artist, Kusama has left an unerasable mark with her reality-shifting installations, spotted canvases, and her mirrored perception of time as seen in her famous Mirror/Infinity Rooms. The 2018 Heather Lenz-directed documentary explores Kusama's upbringing in WWII Japan and how she has embraced mental illness to become one of the most influential and enigmatic contemporary artists of all time. $7-$10

Museum of Contemporary Art Detroit
(map)
4454 Woodward Avenue
Midtown
Fri., Feb. 22, 7 & 8:30 p.m.
Live/Concert
February is bittersweet for J Dilla fans. Born on Feb. 7 in 1974, the legendary Detroit hip-hop innovator spent his brief 32 years creating one of the most influential bodies of work through his many solo projects and as a founding member of Slum Village. Dilla, who died of cardiac arrest on Feb. 10, 2006, will be honored in an annual celebration at the DIA. Composer Miguel Atwood-Ferguson has, once again, arranged important moments from Dilla's catalog to be performed by members of Rebirth. Free
Detroit Institute of Arts
(map)
5200 Woodward Ave.
Midtown

313-833-7900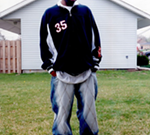 Sun., March 24, 12 p.m.
Party
You did it. You made it through the winter. Now it's time to ring in the spring with a uniquely Detroit celebration. In the past decade, Detroit boosters have revived the old folktale of the Nain Rouge, or the "Red Dwarf" — a mischievous imp that, as legend has it, cursed city founder Antoine Cadillac and his city, even appearing at other times during its history as a harbinger of doom. In the modern interpretation of the tale, revelers chase out the Nain by donning costumes in a celebration that has been described as a Motor City Mardis Gras. It's an anything-goes fest: There is even a pro-Nain faction that believes the little guy is being unfairly scapegoated, and protests every year. No matter: Whether you fear the "Red Devil" or "Support the Short," everyone tends to get pretty drunk either way. Free
Traffic Jam & Snug
(map)
511 W. Canfield
Midtown

(313) 831-9470
Showing 1-3 of 3 total results in this search.