Events Search – Staff Pick
3 total results
Saint Andrew's Hall
(map)
431 E. Congress St.
Downtown Detroit

313-961-6358
Tue., Nov. 13, 7 p.m.
Live/Concert
"What's so funny 'bout peace, love, and understanding?" Though the jury is still out on the age-old question posed by Elvis Costello back in 1979, one of the coolest guys in rock is still kicking around existential pop wisdom. Costello, who was dealt a cancer diagnosis earlier this year, forcing the 64-year-old singer to undergo a surgical procedure and postpone some dates, is as durable as his hits. With the worst behind him, he and his Imposters are ready for a career-spanning performance, including their latest (and Costello's 25th) Look Now, which is equal parts fresh take and throwback. $35+
The Fillmore
(map)
2115 Woodward Ave.
Downtown Detroit

313-961-5451
Sat., Nov. 17, 9:30 p.m.
Live/Concert
While firmly rooted in jazz, the Chicago-based band's open-minded, inclusive nature also brings rock, pop, old-school funk, soul, Brazilian, and free improvisation to the surface while still keeping the aesthetic of an acoustic trio intact. $10
Cliff Bell's
(map)
2030 Park Ave.
Downtown Detroit

(313) 961-2543 (FAX); (313)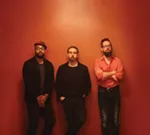 Showing 1-3 of 3 total results in this search.