Music Tomorrow – Staff Pick
2 total results
Fri., Feb. 22, 6 & 7 p.m. and Sat., Feb. 23, 6 & 7 p.m.
Live/Concert
Midwestern progressive jam band Umphrey's McGee will be making its return to Detroit as part of a special two-night run. Known for its eclectic and improvisational two-set shows, Umphrey's McGee has developed a devout fanbase after performing thousands of sets throughout the band's two-decade career. Expect on-the-fly mash-up covers of popular songs, funky solos, and a party-hearty crowd. $29.50+

The Fillmore
(map)
2115 Woodward Ave.
Downtown Detroit

313-961-5451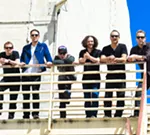 Fri., Feb. 22, 7 & 8:30 p.m.
Live/Concert
February is bittersweet for J Dilla fans. Born on Feb. 7 in 1974, the legendary Detroit hip-hop innovator spent his brief 32 years creating one of the most influential bodies of work through his many solo projects and as a founding member of Slum Village. Dilla, who died of cardiac arrest on Feb. 10, 2006, will be honored in an annual celebration at the DIA. Composer Miguel Atwood-Ferguson has, once again, arranged important moments from Dilla's catalog to be performed by members of Rebirth. Free
Detroit Institute of Arts
(map)
5200 Woodward Ave.
Midtown

313-833-7900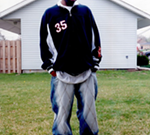 Showing 1-2 of 2 total results in this search.