Music This Weekend – Staff Pick
2 total results
Fri., Nov. 16, 8 p.m.
Live/Concert
Shinoda is wrapping the North American leg of his Post Traumatic tour, his first solo tour and his first time on the road since the 2017 suicide of Chester Bennington — Linkin Park's frontman and Shinoda's longtime friend and collaborator. $30
The Fillmore
(map)
2115 Woodward Ave.
Downtown Detroit

313-961-5451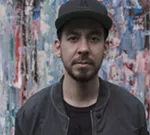 Sat., Nov. 17, 9:30 p.m.
Live/Concert
While firmly rooted in jazz, the Chicago-based band's open-minded, inclusive nature also brings rock, pop, old-school funk, soul, Brazilian, and free improvisation to the surface while still keeping the aesthetic of an acoustic trio intact. $10
Cliff Bell's
(map)
2030 Park Ave.
Downtown Detroit

(313) 961-2543 (FAX); (313)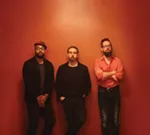 Showing 1-2 of 2 total results in this search.