Music Search – Staff Pick
6 total results
Sat., Jan. 20, 8:30 p.m.
Live/Concert
Fun fact — Did you know that Bonnie Tyler's 1983 classic was originally called "Total Fucking Eclipse of the Heart"? No? You didn't know that? Good, because it's a goddamn lie — thanks to comedian Dan Finnerty and his outrageously funny Dan Band, who craft new takes on classics that keep us guessing and laughing. Though they've released a slew of original tracks, they are forever remembered as one of the best moments in the 2003 film Old School and serve as a reminder to not take everything so seriously (especially '80s heartbreak ballads.) $20
St. Andrew's Hall
(map)
431 E. Congress
Downtown Detroit

(313) 961-6358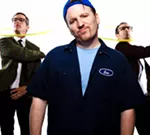 Sound Board
(map)
2901 Grand River Ave.
Downtown Detroit
Wed., Jan. 24, 7 p.m.
Live/Concert
We have rapper Fetty Wap to blame for the widespread overuse of the term "Trap Queen," but we won't hold it against him. Though he hasn't released a proper follow-up since his 2015 debut album, when his smash hit "Trap Queen" dominated the charts, Fetty Wap is set to drop some fire in 2018. (He reportedly plans to record his upcoming second studio album, King Zoo, while on the road.) If there's anyone who can get you hyped up on a Wednesday night, it's Fetty. $35
St. Andrew's Hall
(map)
431 E. Congress
Downtown Detroit

(313) 961-6358
Wed., Jan. 24, 7 p.m.
Live/Concert
For Cincinnati pop rockers Walk the Moon, it wasn't a fast track to stardom. Formed in 2006, it was with the release of their third record, 2014's Talking Is Hard, that they rocketed to the top of the charts. The infectiously bouncy pop hit "Shut Up + Dance" garnered a handful of American Music Award nominations and some Billboard Award victories. The last time Detroit got a dose of Walk the Moon was in 2015 when they opened for none other than the Rolling Stones at Comerica Park.
Doors open at 7 p.m.; 2115 Woodward Ave., Detroit; 313-961-5451; thefillmoredetroit.com; Tickets start at $30 $30-$100
http://www.thefillmoredetroit.com/EventDetail?tmeventid=08005335CD693A0F&offerid=0
The Fillmore
(map)
2115 Woodward Ave.
Downtown Detroit

(313) 961-5451; (313) (FAX)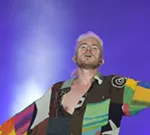 Thu., Feb. 8, 8 p.m.
Live/Concert
Mary Lambert wsg Mal Blum. $18-$20
The Blind Pig
(map)
208 S. First St.
Downtown Ann Arbor

(734) 996-8555; (734) 623-7110 (FAX)
Thu., March 1, Fri., March 2, Sat., March 3 and Sun., March 4
Live/Concert
Now in its fifth year, Hamtramck Music Fest returns in 2018 to fill Hamtramck with four nights of local music from Thursday, Mar. 1 through Sunday, Mar. 4. For one weekend bands from all over Metro Detroit and Michigan will take over the town and perform in Hamtramck's dive bars, music venues and PLAV halls.
$10
The City of Hamtramck
(map)
10238 Joseph Campau Ave
Greater Hamtramck Area
Showing 1-6 of 6 total results in this search.