Music Search – Staff Pick
9 total results
Thu., Sept. 20, 7 p.m.
Live/Concert
One of the most contentious feuds of the '90s was a Britpop battle: Blur vs. Oasis. While there may never be a clearly defined winner, Graham Coxon from team Blur has been going it alone for quite some time and doing a bloody good job. Most recently, though, the 49-year-old has ventured into scoring, making his triumphant composing debut for the 2018 Netflix series The End of the F***ing World, which showcases his toolbox of singer-songwriter sensibilities. Coxon has recently gone on record to say that Blur may still have a future despite a three-year hiatus — and for that, we can let out a unified "woo-hoo." $30
Fri., Sept. 21, 8 p.m.
Live/Concert
Detroit has played an unsuspecting role in J. Cole's 2018 chart-topping record KOD, which he dropped by surprise in April. The first artist to be signed to Jay-Z's Roc Nation label in 2010, the 33-year-old rapper has said that KOD was conceived shortly after taking in Kendrick Lamar's Detroit performance last year. For the album's artwork — a painting which depicts children indulging in lean, pills, and cocaine, with the tagline, "This album is in no way intended to glorify addiction" — J.Cole enlisted young Detroit artist Sixmau. This time around, J. Cole will headline and dish out some inspiration with support from Jaden Smith. $49.50+
The Ark
(map)
316 S. Main St.
Downtown Ann Arbor

734-763-8587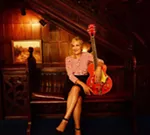 Sat., Sept. 22, 12 p.m. and Sun., Sept. 23, 12 p.m.
Live/Concert
He may be music journalists' most divisive subject and modern-day existentialism's poster boy, but one thing is true of God's Favorite Customer — Father John Misty, aka Josh Tillman is probably on LSD. But this rebellious spirit is just what Audiotree, the Chicago-based studio session company is all about, which is why the self-medicated prophet of self-awareness has been chosen to headline the 6th iteration of the Audiotree Music Festival in Kalamazoo. FJM will be joined by fellow headliners Local Natives for the two-day event, which will include performances by Diet Cig, Real Estate, Blitzen Trapper, Post Animal, Michigander, and more. $45-$135
Arcadia Creek Festival Place
(map)
145 E. Water St.
East Lansing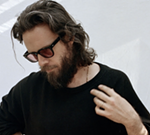 Sat., Sept. 22, 8 p.m.
Musical
$30+
The Whiting
(map)
1241 E. Kearsley St.
Greater Pontiac Area

810-237-7333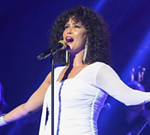 Fox Theatre
(map)
2211 Woodward Ave.
Downtown Detroit
Tuesdays, 8-11 p.m.
Live/Concert
Tuesdays at 8pm w/ Motown Funk Brother Thursdays at 8 p.m. Dennis Coffey will deliver Acid Jazz. Free
Northern Lights Lounge
(map)
660 W. Baltimore St.
New Center

(313) 873-1739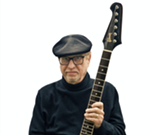 Showing 1-9 of 9 total results in this search.