Film This Weekend – User Submitted
2 total results
Fri., Sept. 21, 7-11:30 p.m.

810-422-5358
info@communitiesfirstinc.org
Screening, Neighborhood social
@ The Corner Ballpark, 1680 Michigan Ave.
Movies Under the Stars is a free, family friendly experience. Join us for games, music and activities at 7pm, a screening of The Sandlot starts at dusk. Free
https://www.facebook.com/events/251913525533544/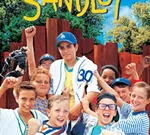 Second and Fourth Saturday of every month, 11:15 p.m.-2:30 a.m.

734-326-4602
michiganrhps@gmail.com
Screening
Join the Rocky Horror Preservation Society for a screening and full audience participation shadow cast of the Rocky Horror Picture Show! Yell things! Throw things! Do the Time Warp with one of the best shadow casts around. For those who have never experienced The Rocky Horror Picture Show in a theater with a cast, there is truly nothing like it. It's not just a movie and it's not just a stage performance. It's an amazing experience that will have you wanting more! The movie is rated R, so standard R rating age rules apply. $10
http://www.michiganrhps.com

State Wayne Theatre
(map)
35164 Michigan Ave
Greater Detroit Area

(800) 622-1730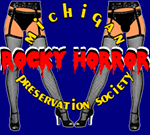 Showing 1-2 of 2 total results in this search.