Film Today – Tickets Available
1 total results
Fri., Sept. 21, 7-11:30 p.m.

810-422-5358
info@communitiesfirstinc.org
Screening, Neighborhood social
@ The Corner Ballpark, 1680 Michigan Ave.
Movies Under the Stars is a free, family friendly experience. Join us for games, music and activities at 7pm, a screening of The Sandlot starts at dusk. Free
https://www.facebook.com/events/251913525533544/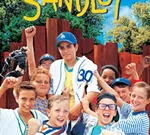 Showing 1-1 of 1 total results in this search.