Auditions & Signups Search
1 total results
Sat., Sept. 29, 10 a.m.-2 p.m.

248-473-1856
jguzman@fhgov.com
Casting call
Anna Paints Trees is written by local teens of the 2018 Young Playwrights program, introducing us to teen realities as they relate to peer relationships, milestones in maturity, identity and more. Auditions will be held Saturday, September 29 from 10am-2pm at the Costick Center and open to both beginners and experienced actors. Free
http://www.fhgov.com/youtheatre
William M. Costick Activities Center
(map)
28600 11 Mile Rd.
Greater Detroit Area

(248) 473-1800; (248) (FAX)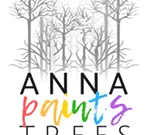 Showing 1-1 of 1 total results in this search.