Auditions & Signups Search
1 total results
Fri., April 20, 5:30 p.m.-12 a.m. and Sat., April 21, 12 a.m.-3 p.m.

989-780-4090
ashleigh@avictoriamae.com
Contest
Join us for Detroit's 1st fashion innovation challenge, a 36 hour weekend hackathon! This year, we are breaking new ground - merging makers, creatives and technology passions to create new solutions to real problems that are facing the industry and our sponsors. All skills and fashions are welcome - all you need is an idea and the passion to create a proof of concept! Winning teams will be eligible for over $1000+ in cash and in-kind prizes with access to the city's best mentors and industry experts. For more detailed information about the event and supporting companies, visit the website Free
https://detroitfashionhackathon.com/

Detroit Center for Design + Technology
(map)
4219 Woodward Ave.
Midtown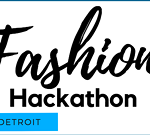 Showing 1-1 of 1 total results in this search.