Art This Weekend – Tickets Available
3 total results
Fri., Sept. 28, 8-11:45 p.m. and Sat., Sept. 29, 8-11:45 p.m.

313-873-2955
satori_circus@yahoo.com
Performance, Musical, Performance art
Detroit's only performance artist SATORI CIRCUS will celebrate his 30th Anniversary with performances from a 30 year oeuvre of avant-garde musical theatre. $20
https://www.facebook.com/events/1793200004129170/

Tangent Gallery
(map)
715 E. Milwaukee Ave.
Greater Detroit Area

(313) 873-2955
Sat., Sept. 29, 8-11 p.m.

404-913-1298
vbtouray@gmail.com
Performance art
Our hiatus is over and we're baaaaaaaackkkk baby! Come on and join The Yaktown Poets for an erotica themed open mic night that will make you wanna HOLLA! It's been a long time since we've been with our patrons and we can not WAIT! to hang out with you again. As usual, the doors open at 7:30pm. Be there on time, and plan for a night of fun that was strictly created for the sho'nuff grown and sexy, funky and FLYY! Music, poetry, food, drink is all on tap. We look forward to seeing YOU there! To all artists...the mic $15 Early Bird Tix
https://www.facebook.com/events/468085787027421/

The Alleycat Cafe
(map)
31 N. Saginaw
Downtown Pontiac
Starts Sept. 28. Fridays-Sundays, 7:30-9:30 p.m. Continues through Oct. 14
tasiopeg@udmercy.edu
Performance, Performance art, Artists Talk
It's October 1517. Hamlet, a student at Germany's University of Wittenberg, is caught amid an escalating debate between Martin Luther and Doctor Faustus. It's faith vs. reason...with some incidental whimsy, quirky comedy, and a bit of tennis on the side. $25
http://www.udmercy.edu/life/theatre/index.php

Marlene Boll Theatre
(map)
1401 Broadway
Downtown Detroit

(313) 223-2753 (FAX); (313)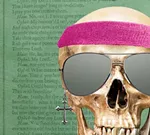 Showing 1-3 of 3 total results in this search.