Meeting/Discussion Search
2 total results
Mondays-Sundays, 8-1 a.m. Continues through June 7

313-686-4146
queendynaprojectsllc@yahoo.com
Artists Talk, Meeting/Discussion
Join Queen Dyna and Co-Host Kiley Brown aka Analog Soul, Power Talk w/Queen Dyna 1 Hour of Power, Thursday June 7th, from 1pm to 2pm. Watch stream live at www.whpr88.1.com.
http://www.queendynaprojects.net
WHPR 88.1 FM
(map)
160 Victor
Greater Detroit Area

(313) 868-6612; (868) 872-5 (FAX)
info@tv33whpr.com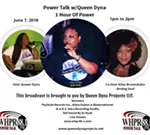 Wed., May 30, 8 a.m.-2 p.m.

248.475.6413
csharum@essmichigan.org
Meeting/Discussion
Easterseals Michigan, Beaumont Health and the American Foundation for Suicide Prevention are hosting a free mental health fair. The event will feature many local resources focused on the importance of mental health. There will be a special panel discussion on the opioid epidemic from noon - 1 p.m. FREE
http://www.EastersealsMichigan.com

Beaumont Hospital
(map)
3601 W. 13 Mile Road
Greater Royal Oak Area

(248) 551-9790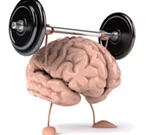 Showing 1-2 of 2 total results in this search.