The Great Outdoors Search
2 total results
Through Oct. 31, 9 a.m.-5 p.m.

248.645.3149
houseandgardens@cranbrook.edu
Nature walk, The Great Outdoors
​Stroll through the Sunken Garden, discover a garden folly on The Mountain, visit the new Butterfly Garden, and take a moment to unwind by the Reflecting Pool. Enjoy all 40 acres of Cranbrook Gardens - featuring extensive plantings, fountains, statuary, lakes and streams - as it evolves this summer through fall! Admission to Cranbrook Gardens is free for the 2018 season, thanks to the generous sponsorship of PNC Bank, All Seasons Independent Living, fleurdetroit, and Roberts Restaurant Group. Paid admission is required for Cranbrook House tours special events. Free
http://housegardens.cranbrook.edu
Cranbrook House & Gardens
(map)
380 Lone Pine Rd
Greater Birmingham Area

(248) 645-3149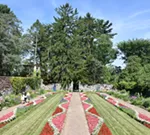 Sat., Oct. 13, 9 a.m.-8 p.m.

248-543-1000
specialevents@thesocialconnection.com
Drink Up!, The Great Outdoors, Guided tour
Experience some of Detroit's most notorious and interesting bars, watering holes and breweries by bike! Gears and Beers is a point to point tour of Detroit's historic neighborhoods, notorious bars & watering holes, and popular up-and-coming destinations. Participants in the Gears & Beers Tour can learn about the Detroit's rich history through the stories and urban legends surrounding many of the city's landmarks. It's the only event of its kind in the region! $50 - $60
http://www.MotorCityGearsAndBeers.com

Belle Isle Boat House
(map)
E Picnic Way
Downtown Detroit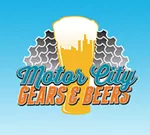 Showing 1-2 of 2 total results in this search.