Sale (Garage/Estate) Search
2 total results
Sun., April 15, 12-6 p.m.
Sale (Garage/Estate)
Everyone is invited to browse the 6th annual DETROIT RUMMAGE sales event on Sunday April 15th 2018 at Detroit's Tangent Gallery! All sorts of used items, from vintage collectibles to everyday needs, will be for sale, trade and possibly gifting from your friends and neighbors across the metro Detroit area. It's FREE ADMISSION and ALL AGES are welcome! This indoor event is open from 12pm until 6pm with a cash bar inside. 6th Annual Detroit Rummage Event - Sell/Trade/Give Sun April 15th 2018 - 12pm to 6pm - Free Admission Tangent Gallery, 715 E Milwaukee St, Detroit, MI Free
https://www.facebook.com/events/2099131436982689/
Tangent Gallery
(map)
715 E. Milwaukee
Greater Detroit Area

(313) 873-2955
Sun., Sept. 23, 10 a.m.-3 p.m. and Sun., Nov. 18, 10 a.m.-3 p.m.

586-530-3110
Vintage, Sale (Garage/Estate)
Used & new vinyl records, CDs, tapes, DVDs, posters, books, concert merchandise, etc. Admission: $3 per person. Early admission (8-10AM): $10 per person. Dealer special: First table $30, second table $25, each add'l table $20. Dealers can begin to set-up at 8AM. For more information, including interested dealers, please visit DetroitCityRecordShow.com, Facebook, or call Mark at 586-530-3110. $3.00
http://www.detroitcityrecordshow.com
UFCW Local 876 Hall
(map)
876 Horace Brown Drive
Greater Detroit Area

(248) 585-9671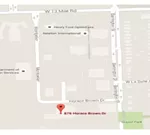 Showing 1-2 of 2 total results in this search.