Sale (Garage/Estate) Search
1 total results
Sun., Nov. 18, 10 a.m.-3 p.m.

586-530-3110
Vintage, Sale (Garage/Estate)
Used & new vinyl records, CDs, tapes, DVDs, posters, books, concert merchandise, etc. Admission: $3 per person. Early admission (8-10AM): $10 per person. Dealer special: First table $30, second table $25, each add'l table $20. Dealers can begin to set-up at 8AM. For more information, including interested dealers, please visit DetroitCityRecordShow.com, Facebook, or call Mark at 586-530-3110. $3.00
http://www.detroitcityrecordshow.com
UFCW Local 876 Hall
(map)
876 Horace Brown Drive
Greater Detroit Area

(248) 585-9671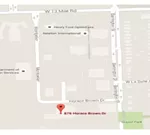 Showing 1-1 of 1 total results in this search.