Sale (Garage/Estate) Search
2 total results
Sun., May 20, 7 a.m.-5 p.m.
Sale (Garage/Estate)
It's true, this past winter was one of the worst in history, and it took us more than 200 days to feel the joy of a 70-degree day. But fear not, Michiganders, spring has arrived, and here to roll out the old welcome wagon is Flower Day at Eastern Market. Thanks to hundreds of growers throughout the region, thousands gather to snag the highest quality annuals, perennials, trees, flats, and hanging plants to beautify their personal spaces. Don't have a green thumb? No sweat. This is the perfect event to grow your garden knowledge. And we weren't joking about the welcome wagon, as the event is B.Y.O.W. Trust us, you'll need one. free
Eastern Market
(map)
2934 Russell St.
Greater Detroit Area

(313) 833-1560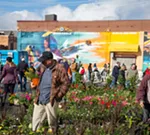 Sun., Sept. 23, 10 a.m.-3 p.m. and Sun., Nov. 18, 10 a.m.-3 p.m.

586-530-3110
Vintage, Sale (Garage/Estate)
Used & new vinyl records, CDs, tapes, DVDs, posters, books, concert merchandise, etc. Admission: $3 per person. Early admission (8-10AM): $10 per person. Dealer special: First table $30, second table $25, each add'l table $20. Dealers can begin to set-up at 8AM. For more information, including interested dealers, please visit DetroitCityRecordShow.com, Facebook, or call Mark at 586-530-3110. $3.00
http://www.detroitcityrecordshow.com
UFCW Local 876 Hall
(map)
876 Horace Brown Drive
Greater Detroit Area

(248) 585-9671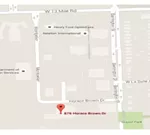 Showing 1-2 of 2 total results in this search.