Neighborhood social Search
7 total results
Sun., Nov. 19, 5-8 p.m.
info@detroitsoup.com
@ Jam Handy, 2900 E Grand Blvd, Detroit, MI 48202
Detroit SOUP is a microgranting dinner celebrating and supporting creative projects in Detroit. Pay a suggested donation of $5. Learn about creative projects happening in Detroit. Vote on which project to fund with the money raised from the dinner. $5 suggested donation
https://www.facebook.com/events/1974878506133137
Fridays, 11 a.m.-6 p.m.

313-656-4720
info@livecoalgallery.com
Art fair, Neighborhood social
Market Day features a variety of Detroit vendors selling their handmade goods, foods, and products. Items for sale vary from week to week, but generally include art, accessories, soaps, flowers, jewelry, produce, and more. Free to the Public
http://www.livecoalgallery.com
Live Coal Gallery
(map)
5029 Trumbull Street
Greater Detroit Area

313-656-4720
info@livecoalgallery.com
Sat., Nov. 25, 11 a.m.-5 p.m.

313-387-4732
lcarr@grandmontrosedale.com
Ave the Date! Grandmont Rosedale's annual Small Business Saturday's Shop small in GRANDmont Rosedale is Saturday, November 25th! This years Small Business Saturday is expected to be even bigger and better with activities and events fot the whole family to enjoy. Including: mural tour, author readings & book signings, arts & crafts, live entertainment, food trucks, pop-up vendors, a kick-off brunch and more! Free
http://www.grandmontrosedale.com
Grandmont Rosedale Development Corporation
(map)
19800 Grand River
Greater Detroit Area
First Friday of every month, 7-10 p.m.

734-790-4511
info@artupgallery.com
Art Up Gallery will be participating in Downtown Monroe's March 2015 First Friday event. Downtown businesses will be staying open late with Open Art Sessions, Drink & Food Specials, Store Sales, and Live Music. Art Up will have an Open Art Session with local and regional artists, as well as live music with Leo Jarret and MacKenzie Swanson. Click on http://www.artupgallery.com/firstfriday-march2015.html for more information. Free
http://www.artupgallery.com/firstfriday-march2015.html
Art Up Gallery
(map)
34.5 S Monroe St
Greater Detroit Area

734-654-0748
Sat., Dec. 2, 7-9:30 p.m.

313-576-5111
info@dso.org
Live/Concert, Neighborhood social, Christmas
Presented by Midtown Detroit Inc. and the DSO, Chicago-based ensemble Sidewalk Chalk will treat event attendees to back-to-back performances (7:00 & 8:15pm) featuring original music plus a few holiday favorites. Comprised of an MC, vocalist, drummer, bassist, keys player, trombonist and trumpeter, Sidewalk Chalk transcends genre with a wholly original sound that blends elements of funk, hip-hop, jazz, and R&B. Arrive early for food and drink specials, holiday shopping, family activities, photos opportunities and a visit from Santa Claus.Free. No tickets required. Doors open at 6 PM. Seating available on a first-come, first-serve basis. Free
https://www.dso.org/ShowEventsView.aspx?id=4734&prod=4733
Max M. Fisher Music Center
(map)
3711 Woodward Ave.
Midtown

(313) 576-5100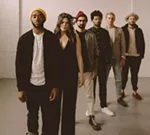 Sun., Dec. 10, 1-4 p.m.

313-837-3416
kimberly@nrpca.org
Fundraiser, Neighborhood social
Come Taste The Chili! North Rosedale Park Civic Association's Chili Cook Off! 1-3 pm Tasting 3-4 pm Voting and Awards $10 for 5 Tastes $15 for 8 Tastes $25 Contestants EVERYONE IS WELCOME TO ATTEND & ENTER $10 - $25

North Rosedale Park Community House
(map)
18445 Scarsdale St.
Greater Detroit Area
Third Wednesday of every month, 6-9 p.m. Continues through June 30, 2020

734-999-0000
scene@candbscene.com
Festival, Live/Concert, Neighborhood social
On the 3rd Wednesday of every month the Arbor Hills - Shopping Center hosts their special interactive shopping event: Why Not Wednesday? Arbor Hills' monthly Why Not Wednesday? events offer area shoppers a chance to explore the center's stores, take part in live demonstrations, special offers and refreshments throughout the night. Free
http://shoparborhills.com/
Arbor Hills Shopping Center
(map)
3070 Washtenaw Ave
Greater Ann Arbor Area
Showing 1-7 of 7 total results in this search.