Neighborhood meeting Search
2 total results
Tue., July 24, 6-8 p.m.

313-915-2443
info@cautiongroup.com
Class/Lessons, Neighborhood meeting
Learn your rights when interacting with police. Learn what police can and can not do. ** VIdeotaping police ** When police can search you, your car and your home ** Civilian Oversight & When to complain against officers ** Police Shootings ** Much more This is NOT your HS civics class. Graphic content. Age 14 & over only. $15/Advance or $20/door
http://www.cautiongroup.com/General-Public---Youth.html

Wayne County Community College - Downriver
(map)
21000 Northline Rd.
Greater Detroit Area

(734) 374-2700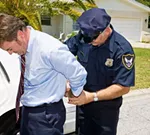 Last Saturday of every month, 9 a.m.-12 p.m. Continues through Dec. 29

618-589-9952
Casey.Bell@Gatewayclassiccars.com
Neighborhood meeting, Car show
Cruise in to Gateway Classic Cars every last Saturday of the month for Cars & Coffee: Presented by Grundy Insurance! So far we have had some amazing turnouts, but we want to continue to grow! Enjoy delicious donuts, coffee and all of our sweet rides! No Admission fee and everyone is welcome! No cruiser? No sweat bring the daily driver. Hope to see you there. 250+ classic & exotics March 31 2018 April 28 2018 May 26 2018 June 30 2018 July 28 2018 August 25 2018 September 29 2018 October 27 2018 November 24 2018 December 29 2018 free
http://gatewayclassiccars.com/cars-and-coffee
Gateway Classic Cars
(map)
15000 Commerce Dr.
Greater Dearborn Area

313-982-3100
Showing 1-2 of 2 total results in this search.