September 01, 2013 Slideshows
15 Young Fans of Jazz Fest
Simon and Lily Vandervlucht, accompanied by their parents Jim and Shelly, are having a wonderful family outing. Jim tells me that Detroit Jazz Fest is way more relaxing than the Chicago Blues Festival.
Lyla Allore and her mother Kirsten traveled all the way from Cleveland, OH to enjoy the jazz.
DJ Jones finishes cooling off and runs towards Grandma Coleman.
Cousins Amari and Elizabeth said that they are having a wonderful time at Jazz Fest!
Julius Oscar Robertson is looking to become one of the next generation's jazz heroes with his charming good looks and smooth voice.
Shiloh Searcy can barely contain a smile as he enjoys the day with parents Aleah Green and Corey Searcy.
Violet and Ava have us seeing double!
Amelia Darty is about to cool off from the fun.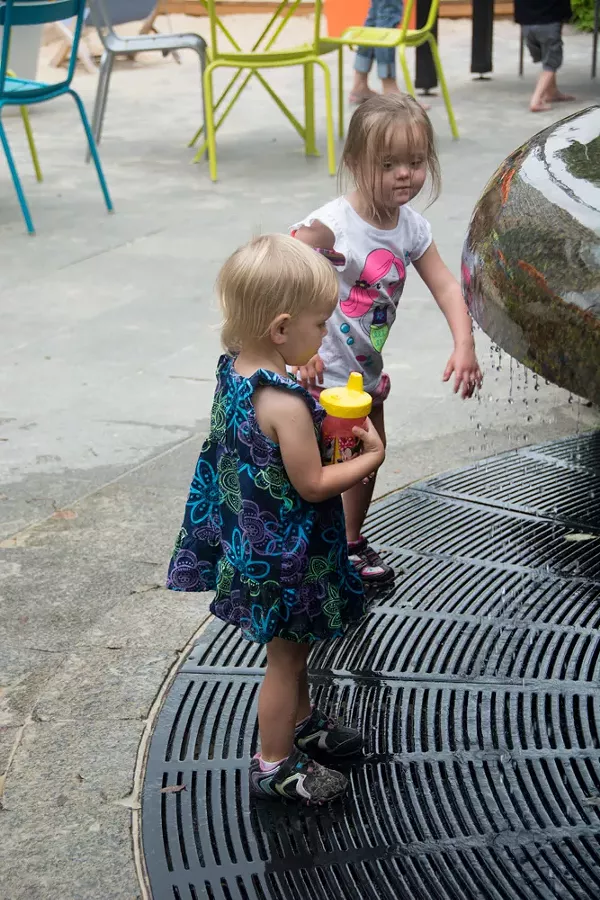 Amelia Darty is joined by her sister Claire while her parents, Alison and Justin Darty wait patiently.
Ruby Sanders is having an absolute blast at Jazz Fest, though she needed some time to relax in the sand.
Ethan Sanders takes a more relaxing approach to enjoying Jazz Fest.
Lilian takes a moment to show us her adorable smile before enjoying the festivities.
Gabrielle Figueroa gives her cousin, Jeremiah a giant hug while listening to a Dizzy Gillespie piece.
AJ almost took center stage with his fancy footwork.
AJ takes a break from dancing to pose with his brother, Evan.