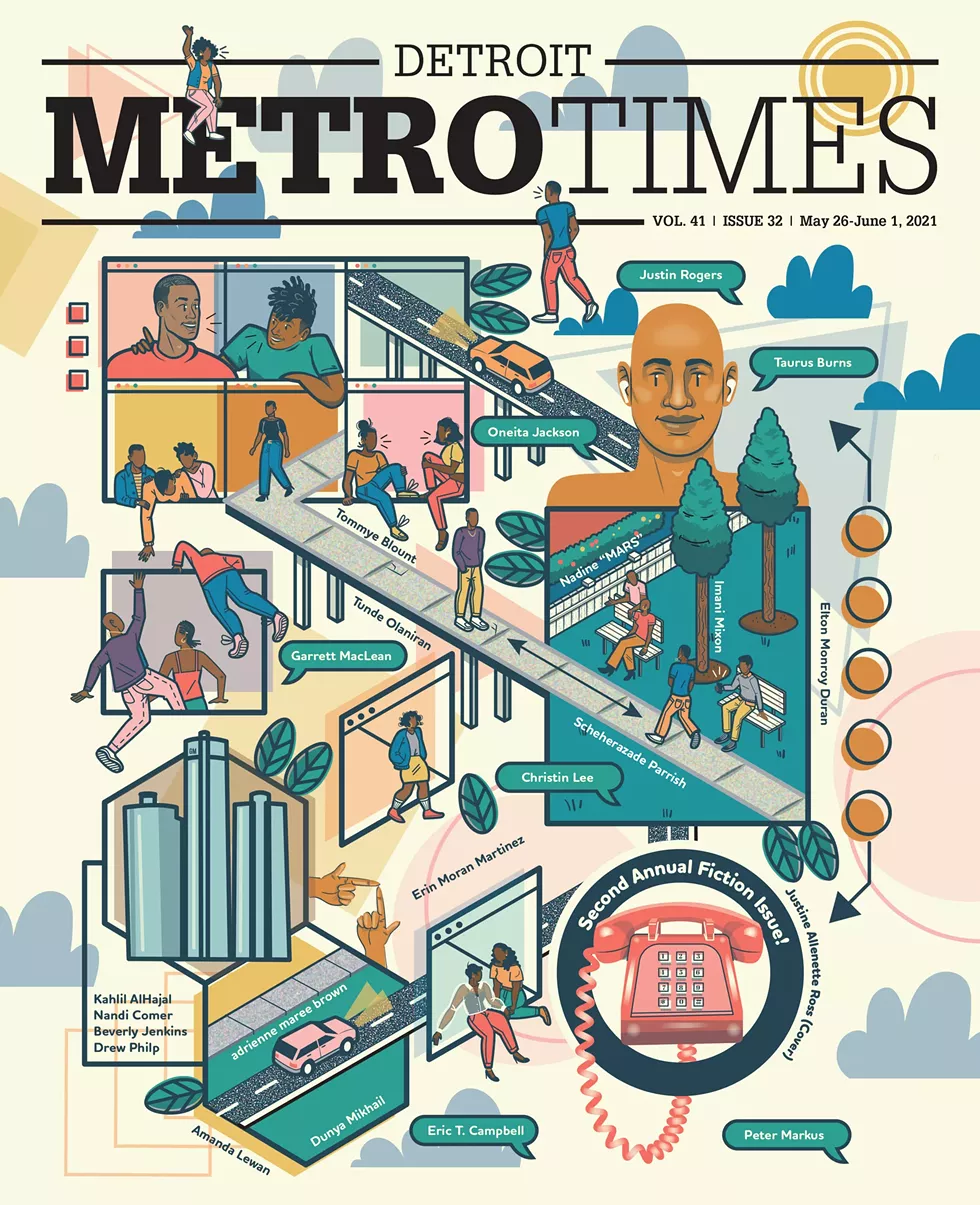 Like many of us this year, I've found myself searching for hope anywhere I can find it. I've found it, in part, in Detroit's arts community.
Listen, I know it gets said all the time that Detroit's creative commonwealth is "vibrant" and "thriving" and "rich" and all the other adjectives that, while true, have become cliche from hollow overuse. There is, however, one word that can't be said enough: Detroit's arts community is essential.
Detroit's arts community is not essential because it buoys the economy, or makes Detroit welcoming and desirable to outsiders, or brightens the walls of our city with pleasant decoration. It does do all of those things, which are important. But those positives don't rise to the same significance as a bus driver shepherding people to work or a farmer keeping food on our tables.
Where it does — why Detroit's arts community is essential — is because the act of imagination is the first step in creating a new world. It seems almost too obvious to state, but so simple as to be frequently missed: If we're unable to first envision a new way to live, we will be unable to create one.
Artists are professional imaginers, and art — especially in Detroit — is not simply agreeable window dressing to a city and culture. It is the initial act of creating a new, better world. And this year has shown us how desperately we need one.
While hope and beauty and aspiration make up the bedrock of these stories, there's a vein of anguish running through them this year, as well. The theme these artists were asked to create around is "connection," and many of these pieces highlight life in its absence: the grief of lost love, of coming home to a home you no longer recognize, of wanting more time.
But these are the lamentations that only grow from the deep soil of interrelation itself. They are the cries of mother-responsibility, the spirit of Detroit demanding to be heard, the songs that rattle the cage-bars of complacency and punch the bitch-warden of America's unique brand of arrogance and irresponsibility square in his fat, red nose. These stories are the dark soil of possibility in which the light is nurtured and grown.
It is in the voices and names within these pages, the voices and names across our region, relentlessly creating in the face of disease and death and all of our other contemporary nightmares who weave our ashes into the beauty of what comes after this profound sorrow.
Listen to these voices of our creators. It's in them our salvation lies.
—Drew Philp
This yearly Fiction Issue receives generous financial support from Kresge Arts in Detroit. Drew Philp is this year's editor and Nandi Comer the deputy editor. Justine Allenette Ross is the cover artist.
Kresge Arts in Detroit is generously funded by The Kresge Foundation and administered by the College for Creative Studies. The goals of Kresge Arts in Detroit are to enrich the quality of life for metro Detroiters by helping artists provide a broad spectrum of cultural experiences; celebrate and reflect the richness and diversity of our community in all its aspects; heighten the profile of arts and artists in our community; and strengthen the artistic careers of local artists.